The Coronavirus crisis has transformed our lives and its impacts will continue to be felt for months, potentially years. We are only beginning to shape the "New Normal". What impact will keeping a 1.5 meter distance away from each other have on our lives? Marineterrein community member, Tom van Arman, is already "shedding light" on what 1.5 meter really looks like with a fun new invention and our neighbour, Mediamatic, has launched a new glasshouse dining concept.
Marineterrein Amsterdam Living Lab (MALL) is a place to develop, test and apply solutions to global urban challenges and it's the ideal location to bring creative ideas for our post Coronavirus life to fruition.
With The New Normal Challenge, we are looking for other innovative ideas that can help us shape the new normal. This includes spatial, technological, social, and behavioral solutions for a better living environment.
Specifically, we are looking for creative solutions on three challenges:
How can restaurants and cafes on the Marineterrein safely reopen and adapt to the rapidly changing governmental guidelines?
How can we ensure safe access and use of public space on the Marineterrein, especially during the upcoming summer months when many people use it for cooling off?
How can we use the current corona crisis to support lasting change toward more sustainable practices in Amsterdam?
"Marineterrein is the ideal location to test innovative ideas for a corona–changed world. Proven solutions can be shared and scaled to the rest of Amsterdam region and beyond."
Leonie van den Beuken, Amsterdam Smart City Program Director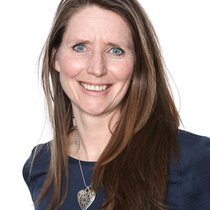 Join the Challenge!
The challenge is open to anyone with an innovative idea, including citizens, NGO's, start-ups, SME's, and corporates. Interested parties should submit their proposal by Friday, June 5 at 19:00.
Selection Process
Following an initial evaluation the top three ideas per challenge will be invited to pitch their solution during an online event on Wednesday, June 10. A jury will select a winning idea based on the following criteria:
How well does the solution address one or more challenges?
How innovative, sustainable and inclusive is the solution?
What is the economic and social impact of the solution?
Can the solution be implemented quickly?
Does the solution have the potential to scale-up nationally or internationally?
Prize
The winning idea per challenge will receive a free experimentation slot on Marineterrein Amsterdam for 3-6 months from June – November. The winners will also get access to the Challenge partners to develop, implement, and scale their solution.
About MALL
Marineterrein Amsterdam Living Lab (MALL) is a collaboration between Bureau Marineterrein, AMS Institute for Advanced Metropolitan Solutions (AMS Institute), Amsterdam Smart City and NEMO Science Museum. The main goal is to develop scalable innovations that make and keep cities liveable. At this unique location in Amsterdam, various communities in the field of research, innovation, urban development bring their expertise together to develop, test, and apply solutions to global urban challenges.
Challenge Partners
The MALL New Normal Challenge is an initiative of the Marineterrein Amsterdam Living Lab in collaboration with the Chief Technology Office (CTO) of the City of Amsterdam, StartupAmsterdam, and Amsterdam Trade & Innovate.
Questions or more information
If you have questions or would like more information about the Challenge, you
can email livinglab@marineterrein.nl