In this conference we will explore and discuss how cities can transform their systems, to become more livable, resilient and sustainable, while offering economic stability. With 2022 just around the corner, you can now register your interest to join the conference via the event website. With this registration, you will be the first to learn more about the full conference program.
Now open: Call for Abstracts and Special Sessions
We welcome ideas for paper presentation sessions, as well as workshops of various kinds. The sessions are now open for submissions and will take place in the afternoon (90- or 180-minute sessions). They can be either online, hybrid or at the conference venue (depending on the number of participants and conference rooms available).
Topics: mobility | circularity | energy transition | climate adaptation | urban food systems | digitizationWe are looking to engage researchers, policymakers, industry partners, and students from different backgrounds and areas of expertise.
Read about the Call for Abstracts & how to submit your ideas for contributions.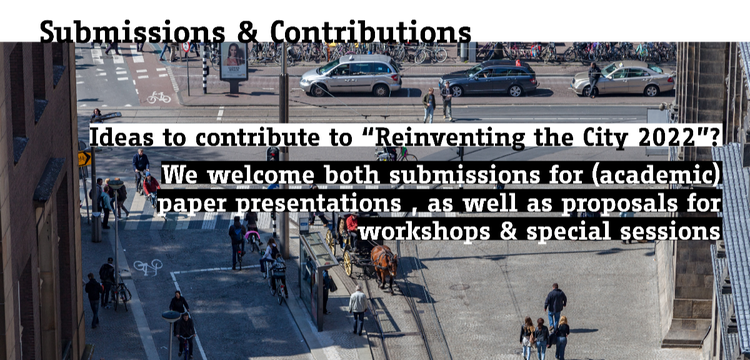 When?
16-18 February, 2022
Location
AMS Institute & Online
Kattenburgerstraat 5, Building 027W, Amsterdam
This event setup is hybrid; activities take place at AMS Institute and some parts are streamed online.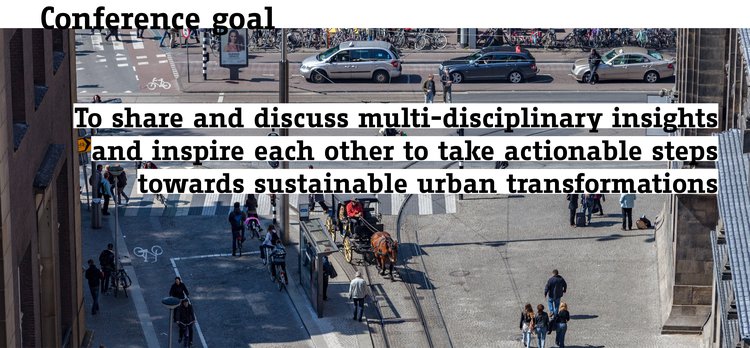 Program
Conference topics at center stage
The conference sets the stage to spark a dialogue between scientists, policymakers, students, and industry partners from different backgrounds and areas of expertise. We will cover topics such as urban green and circular strategies, new urban mobility frameworks, the energy transition, and local urban food production.
The conference program is structured around the following sections to structure the daily programs and guide discussions to jointly work towards actionable steps:
Challenging the system: During the event's daily kick-off, we will set the scene: what is the urgency of the topic at hand?
Transforming the system: What is needed to transform the system? What could be the tipping point to create the change needed?
Co-designing the system: In this section, science, industry partners, and policymakers come together to explore each other's strengths and possible contributions to transform the system.
Exploring the innovation system: What are the factors involved in the design of successful ecosystems for innovations and what are examples of such ecosystems in Amsterdam?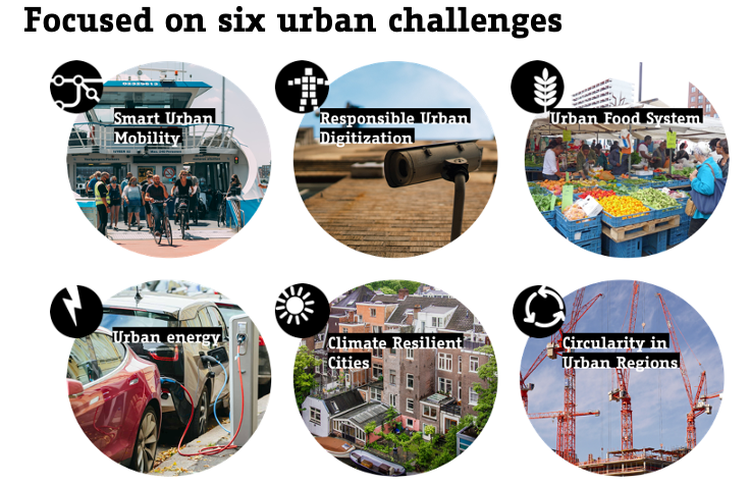 We look forward to seeing you February 16-18, 2022! For questions or more information, don't hesitate to reach out: events@ams-institute.org
Want to know more or looking to collaborate?
This event is hosted by AMS Institute, in collaboration with the City of Amsterdam