The inclusion of citizens in a research project is not an absolute rule. It is, however, our opinion that there is significant potential for increasing citizen participation. Besides diminishing the distance between research and the needs of the city, it accelerates the process of generating social impact. Moveover, by involving citizens in the solution they are empowered to act on the challenges they see around them.
"Because citizens are at center stage, they also have a privileged viewpoint regarding the status of the city and can be considered as most accurate sensory receptors of the city's nervous system. They are a core part of the urban fabric and, as such, can observe and feel the changes that affect their well-being and quality of life, and promptly react to unsustainable variations."
It is widely established that all the different parties and users in a city should be involved and represented in the process of developing and implement metropolitan solutions. But there are still many questions on how to engage (all of) them effectively. Therefore, we work on finding and developing the methods and tools for scientist, governments and business party to facilitate this. And, even though there is an active group of citizens strongly willing to participate in research and tackle urban issues, a one-size-fits-all participatory approach is neither appropriate nor feasible, since every different context is unique.
"There is no single approach to a research process – it always depends on the context. But there is always a relation to your own ground rules. If empowerment and inclusiveness are the main principles, the rest of the process follows."
Rolf Künneke - Professor TU Delft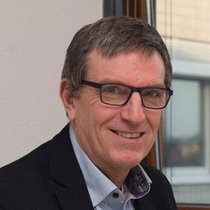 Besides inclusiveness, other questions remain unanswered concerning citizen participation and empowerment: How do we create a solid community of citizen scientists? How do we include citizens in complex research questions? How do we connect them to other stakeholders – like a municipality – and address expectation management? And, perhaps most importantly: How do we increase the number of research projects which include citizens in their process, in order to increase citizen participation in metropolitan solutions and steepen our learning curve as an institute?
So far, we have worked on several projects explicitly involving and empowering citizens to work on solutions for our urban challenges. Here you can find out more about our highlighted projects: