The impact of aircraft noise can be reduced by up to 14 decibels on average by building sound adaptively. This is according to the first results of the research by AMS Institute and TU Delft, among others, on building sound-adaptively to reduce the impact of aircraft noise. The fourteen decibels are achieved near shielded facades, based on the geometry of the surrounding buildings. Through this data visualization, you can hear what this difference in noise sounds like.
Excessive noise levels create an unhealthy living environment. This is especially true for areas near airports. Therefore, in addition to efforts in designing quieter aircraft and schedule fewer flight movements, it is important to take noise into account when designing neighborhoods and homes near airports. New insights from the research show that the design of buildings leads to less noise around buildings and within streets. Currently, this is not considered in the mathematical models used to calculate noise levels around airports. The new insights help to improve the livability of the residential environment around airports, and thus to design better residential environments.
"Prolonged exposure to noise is unpleasant and can lead to mental and stress-induced illnesses. It is therefore important to understand the interaction between noise propagation and the design of streets and buildings"
Research Fellow
Therefore, a year ago at the Schiphol Tradepark, in Haarlemmermeer near Hoofddorp, the Urban Comfort Lab was established by AMS Institute, TU Delft, Municipality of Haarlemmermeer, Ministry of Infrastructure and Water Management, Ministry of the Interior and the Schiphol Living Environment Foundation (SLS). This Field Lab investigates whether buildings can be designed and positioned in such a way that aircraft noise becomes less audible. This should make it possible to develop a better residential and living environment near airports.
The first results
After a year of research, the first results are known. Here it is estimated that aircraft noise levels can drop up to 14 decibels near screened facades, based on the design of the surrounding buildings. Exactly what this decibel difference sounds like can be heard in this visualization.
"The first results of this study are very positive. As a government, we want to pay more attention to the living environment around Schiphol, and this way of building seems to be able to deliver serious gains for local residents. The government, the province of North Holland and the municipality of Haarlemmermeer are investigating how the next phase of this experiment can take shape, if possible in the form of a noise-adaptive designed neighborhood where people actually live and pilots to transform existing residential areas."
Mark Harbers - Minister of Infrastructure and Water Management of the Netherlands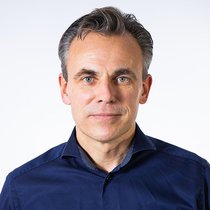 Next steps: Lawns, trees, and green walls
Adding lawns and green walls can likely reduce noise levels by another 3 decibels. Along with the effects of trees on streets, this will be investigated in further research. Follow-up research also focuses on temperature and air pollution.
Want to know more or looking to collaborate?
For media inquiries, please contact: