The Amsterdam University of the Arts (AHK), Amsterdam Institute for Advanced Metropolitan Solutions (AMS Institute), and Codam Coding College (Codam) launched the open education and knowledge coalition to promote the collaboration between art, technology, and science at Marineterrein on July 12. To further explore how the organizations can contribute to the development of the Marineterrein innovation district, they signed a letter of intent with the Municipality of Amsterdam, the National Real Estate Agency, and the Ministry of Defense on the same day.
For centuries, the Marineterrein was inaccessible to the public and was restricted to military use. In 2015, its gates finally opened to the public, and it became a hub for collaboration between the city, businesses, researchers, creatives, and students to work together on conceiving and testing solutions for complex urban challenges. Solutions that are much needed for a sustainable, inclusive, and future-proof city that is becoming increasingly crowded. Because the Marineterrein is in the middle of the city, with many people visiting and soon also living there, it is the perfect place to immediately test solutions before they are implemented elsewhere in the city or the world. For example, how to deal with increasing heat and rainwater. How theater, music and art education in the classroom can contribute to equity, social justice, and livable neighborhoods. Or how people from Amsterdam can make these solutions have an even broader impact on the city through free, high-quality digital education.
Increase significance to the city
In a few years, Marineterrein will be further opened up and developed into an innovative urban district with a diverse mix of residential, work, and educational functions. AMS Institute, Codam and AHK, the three major educational and research organizations located at Marineterrein, are taking the next step in their already successful collaboration in the area of learning and innovation. From joint strength, they can make an even greater contribution to the city's issues. The coalition has an open character and is eager to collaborate with other education and learning organizations at Marineterrein that are engaged in sustainable and social innovation.
"As coalition partners (and neighbors), we find common ground in a shared vision of learning and talent development as an inexhaustible source of creativity and innovation, through which we can make cities more inclusive, just, and sustainable. It begins with the diverse mix of students and the societal field with whom we collaborate intensively. Our complementarity is invaluable in this regard. Through art, world-class research, and technology, we explore urban challenges, envision uncharted worlds, and build new pathways to shape the necessary transitions."
AMS Institute, AHK, & Codam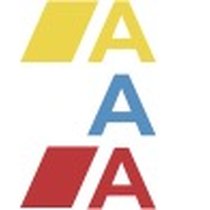 Significant role
The Marineterrein Steering Committee, responsible for the redevelopment of the site, endorses the coalition's desire to play a serious role in the development of the Marineterrein as an innovative urban district. On July 12, they signed an agreement of intent with the coalition to initiate an exploration of the potential role the open knowledge coalition could have in the redevelopment process.
"Learning, in its broadest sense, is an essential element for the successful development of the Marineterrein into a socially and economically valuable innovative urban district. The institutions that now form the open coalition have had a proven added value for this in recent years. As the Marineterrein Steering Committee, we see that these institutions fit well with the DNA of this area and that their vision is supportive of strengthening the collective of parties in the area who are engaged in learning in a variety of ways. We look forward to exploring with the coalition how they can continue to contribute to this in the future."
Marice de Lange, member steering committee Marineterrein from the City of Amsterdam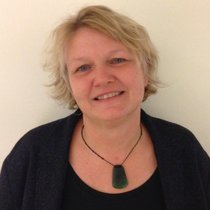 Learn to live, learn to work, and learn to learn
In the newly formed coalition, the three organizations build on a proven formula in which they seek to collaborate with each other and the environment in a variety of ways (including shared facilities, joint student events and initiatives, hackathons and more). Within the coalition, each organization brings its own perspective to learning, rooted in art, technology and science. The innovation skills and focus on the local environment with which coalition members educate their students is indispensable for tomorrow's future-proof city (and a future-proof Marineterrein): a place where people of diverse backgrounds can learn to live, learn to work, and learn to learn.
About Codam:
Codam is a revolutionary institution in the field of coding and software development. It was founded in 2018 by Corinne Vigreux, co-founder of TomTom, with the aim of introducing a new model for programming education. Codam offers a learning environment without traditional teachers, classrooms, or tuition fees. Students learn on a peer-to-peer basis and are encouraged to develop their creativity and problem-solving skills. Codam's unique curriculum, based on project-based learning, has gained international recognition as an innovative approach to educating technological talent.
About AHK:
The Amsterdam University of the Arts (AHK) is one of the largest universities of applied sciences in the field of education and research in art, culture, and creative industries, with over 3,000 students and 1,000 staff members. AHK offers a wide range of programs in visual arts, design, film, theater, music, and dance. The university aims to inspire students to use their imagination and create new artistic worlds, always in connection with society and with a keen eye for solutions to the major challenges society faces. AHK has built a strong reputation in both the national and international art world and has a broad network of professionals in the creative sector.
Want to know more or looking to collaborate?