AMS Institute is leading the way to develop, test, use, and train on Living Lab approaches. One of the ways in which to transfer knowledge and experience is in our Summer and Winter Schools.
The AMS Winter School 2021 allowed professionals to learn about the Living Lab approach by working on real-world challenges. In this second online edition, participants focused on Quay Wall renovations and Food Heritage strategies. In addition, diverse, multi-disciplinary teams provoked participants to work with new mindsets and build new networks of professionals and academia.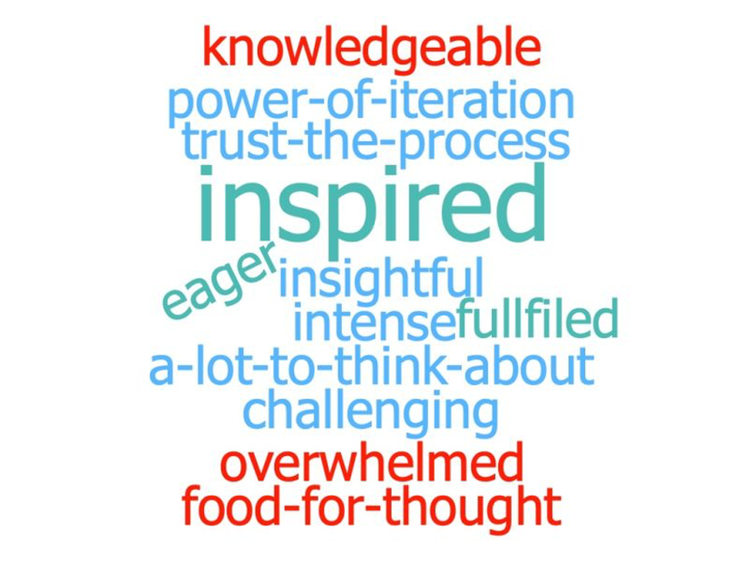 The Winter School week
In teams of five, participants worked on a set of real-life cases. The Urban Living Lab Winter School consists of lectures by experts, online co-working sessions, coaching, real-life interviews and 'online visits' to inspiring Living Lab examples. It focused on theoretical frameworks of Living Lab methodology, process tools to help deliver a plan of approach and deploy teamwork on a real-life case.
"I loved the combination between academic methodology and hands-on field work."
Tommy Hendriks - Sustainability Strategist
The variation between the lectures and teamwork activities made it into a dynamic week, even though it was online. Tools stimulated participants to ask different questions, reach out to people to check assumptions, using the world as a reference to gain new insights for their case.
"I learned a lot! But the thing that stands out most, is that I learned the structure of Living Lab designs and that it takes a lot of blood, sweat, tears and time to properly set up a Living Lab.""
Rens - Civil servant City of Amsterdam
Results
On the final day, the three teams presented their Living Lab proposal to the real-life case-owner, who had to decide on a (fictional) GO/NO-GO for the Living Lab developed during the week. The results were fresh and innovative and inspired the case owners to further use Living Lab approaches in their project. Later this month a check-up event is held to see what everyone has learned and what new challenges arise when implementing this approach in day-to-day work.
"The team coaches did a fantastic job and their insights were really helpful."
Rosina - Technical University of Munich TUM, Chair of Circular Economy
"I had a really good time. I liked the group size for each group, 5 is a good number to work in groups!"
Devansh Jain - Resilient and Liveable Cities Lab, NTU Singapore
Want to know more?
Motivated by this story to learn more about Urban Living Labs? AMS Institute will organize a similar course in August 2021, see here for pre-registration. We also organize courses on Urban data and Urban mobility!
Keep an eye on the Summer School page, follow our Facebook, Twitter, LinkedIn, or sign up for our Newsletter.