"Amsterdam's narrow streets and nearly impeccable cycling infrastructure create its world-famous cycling culture. However, the abundance of bicycles makes stealing bikes a lucrative sport. Our goal is to uncover where stolen bikes end up."
Research Fellow - Affiliate
We installed small trackers in 100 working bikes and deployed them, chained, at the 20 locations in Amsterdam where the bikes historically have the highest chance of being stolen. Over the course of 5 months, 70 bikes were stolen and tracked, logging every start and end point of each trip.
"We were surprised to see that most of the stolen bicycles, particularly the more expensive types, bikes remained in Amsterdam—in fact, often back in use in the same areas where they were stolen"
Research Scientist
The researchers also found several stolen bikes visiting unusual places where other stolen bikes had also been before, indicating that one group or individual could be responsible for multiple thefts. They also found that stolen bikes quickly return to being regularly used, showing that the stolen bike market is very circular.
This research has no correlation with the 'Bait Bikes' the police in the Netherlands employ to catch thieves in the act. Rather than trying to retrieve the bike, we collect data about the movements of the bike until the bike makes an obvious residential pattern. At this point, the tracker is disabled, and the bike is in regular use again by a person who might not know the bike had been stolen.
The results of this study are available on the Bike Tra|ffi|cking interactive website, which allows anyone to track the movements of the bikes and see the patterns and hotspots for bike theft in Amsterdam.
"Every year, the bikes of tens of thousands of Amsterdam residents are stolen. They must buy a new bike, while their bike is sold again somewhere else in the city. This research makes it clear that part of bicycle theft is organized. We try to prevent theft by placing staples or racks where possible so that bikes can be secured. In addition, we offer free bike engraving so that bikes that are stolen can be more easily recovered."
Alderman Amsterdam, Traffic, transport and air quality, Public space and greenery, Water, Approach North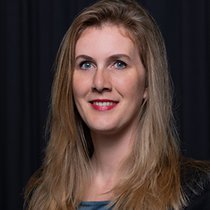 In addition, the alderman makes an appeal to all Amsterdam residents: "If your bike is stolen, don't buy a stolen bike back, even though it's very tempting because it's so cheap. By doing so, you keep this network going, and next time you might be the victim again."
For more information and developments about the project, please click here.
Want to know more or looking to collaborate?
For media inquiries, please contact: