Looking at the current discourse on CE in the built environment, the emphasis is still very much on how to deal with waste, so the outer loop of 'recycling'. A main principle of CE is, however, to make optimal use of the inner loops such as 'maintain', 'reuse' and 'remanufacture', and in this way prevent waste.
Maintenance and renovation of buildings is a way to make use of the inner circles of the CE. Also the maintenance and renovation itself can be performed according to principles of the CE. Buildings consist of many components such as installations, kitchens, bathrooms, window-stills etc, which can be replaced by circular components during maintenance and renovation, leading to a bottom-up implementation of a circular economy in the built environment.
Research goal
The goal of this research was to develop the proof of principle for circular components such as: a Circular Kitchen, Circular Extensions and a Circular Plug-and-play Central Heating Boiler. These proofs of principle were primarily targeted at housing associations. They are a logical primary target group, being owner of 30% of the Dutch housing stock and having substantial interest in implementing principles of the circular economy. Key in the development of the principles is a systemic and integral approach where the technical model (design), the industrial model (supply chain), the financial model and the economic model are developed parallel to each other whilst considering short- and long-term scenarios.
The principles are developed and tested for feasibility in one year, in an iterative co-creation process with TU Delft, AMS Institute, and partners from the industry.
Partners
In case of the Circular Kitchen AMS Institute worked in close cooperation with the Amsterdam housing association Eigen Haard, kitchen supplier Bribus Keukens, contractor Dirkzwager Groep and AkzoNobel.
The principle for the Plug-and-Play Boiler was developed in close cooperation with Feenstra, Remeha and housing association Waterweg Wonen.
This project was an AMS Stimulus Project. The aim of Stimulus Projects is to give to new and existing AMS partners support to innovative research that has a strong upscaling potential. The projects should realize short-term research output, which act as a catalyst of a new solution direction, concept or approach.
Project members
Partners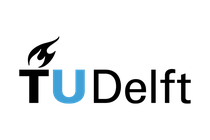 Delft University of Technology (TU Delft)