By 2050, food demand is expected to increase by at least 60%. This is mainly due to anticipated global population growth, which drives up food demand. At the same time, consumer patterns navigate more and more towards sustainable, fresh and locally produced food.
Many factors, amongst which global warming, a scarcity in available horizontal land and a consistent trend of urbanization – with half of the world already living in cities – set up challenges in meeting this demand for sustainably and locally produced food. This indicates that there is a need to transform the way we conceive food production, especially within metropolitan contexts.
Vertical farming in a nutshell
In light of these challenges, one of the most promising urban farming systems is vertical farming. In short, vertical farming is an indoor growing system in a completely climate controlled environment using LED lamps. Here, crops are grown on vertically stacked plateaus, which enables efficient cultivation, in terms of square meters, in a relatively small area.
Because of this climate controlled system, GROWx can assure the highest quality, as they can set the right temperature, give the correct amount of water, the best nutrients, and harvest at the perfect time. Besides space and quality, an important advantage is that in a vertical farm crops can be produced very sustainably with respect to usage of water, fertilizers and pesticides. GROWx uses less fertilizers, no pesticides and at least 95% less water than a conventional farm.
Economically and environmentally challenging
Currently, the concept of vertical farming remains challenging - both economically and environmentally - to accomplish. This is mainly due to high energy consumption needed to provide the crops with sufficient light and climate control, which is caused by inefficient use of space and an unoptimized system for a crop-specific supply of water, air, heat and light.
For example, arugula and spinach thrive in cold temperatures, whereas basils flourish in relatively warm temperatures. If these crops are within one climate-controlled system, there is an insufficient control of light as one of the crops receives too much or little light. All of this affects production costs, making vertical farming only economically viable in very specific and rare cases.
"The goal of project GROWx 2.0 is to investigate how we can reduce energy consumption and produce healthier and safe food locally with a viable business model."
Program Developer Business Development Nature Based Solutions
Automating the cultivation of crops
In this project, together with pioneer vertical farm company GROWx and Wageningen University & Research (WUR), we work closely with various knowledge institutes and companies such as Signify and Be-bots to build an robotic and AI driven vertical farm to automate the cultivation of crops.
By robotizing, the vertical farm system will be completely automated and more attained to crop specific needs. As a result, less energy and space usage is required, which will be more effective for climate control purposes. Also, more square meters will be available for crop production.
"At our vertical farm the process is fully controlled, which leads to a well-planned and safe product that can be produced at any location in the city."
Ard van de Kreeke | CEO GROWx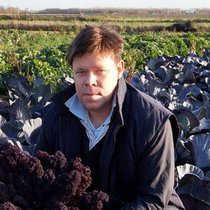 AI to optimize vertical farming
Based on data from IoT sensors - that a.o. measure weight, CO2, light, air, and moisture - and cameras with deep learning analysis, we aim to apply AI to fully control and optimize the vertical farming system. Subsequently, we will acquire data and logarithms that enable to grow crops in a safe and sustainable manner and produce products that are optimized for market demands with regard to taste, health, appearance, and quality.
Ultimately, GROWx 2.0 will support the importance, urgency, and potential of vertical farming for the future of food supply in an urban context.
Background information: Alexandratos N, Bruinsma, J. (2012). World Agriculture towards 2030/2050. The 2012 Revision. Rome, Italy: Agricultural Development Economics (ESA). The Food and Agriculture Organization of the United Nations. 147 p.
Want to know more or looking to collaborate?
Get in touch for more information on our Urban Food Systems program
| | |
| --- | --- |
| Duration: | |
| | |
| --- | --- |
| Related Information: | The project is made possible in part by a financial contribution from the ERDF program (European Regional Development Fund) Opportunities for West. |
Project members
Partners

Wageningen University & Research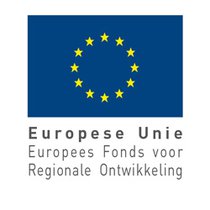 European Regional Development Fund