Consumers, mainly those with a low socioeconomic position, are affected by the fact that groceries are less affordable. In particular fresh fruits and vegetables are becoming increasingly expensive. This project investigates the possibility of creating an urban agriculture academy that will train citizens who can work as prosumers, i.e. as producing consumers in Amsterdam Southeast. In order to set up such an infrastructure we to have to define what is the most effective governance and structure so that it is accessible and offers continuity in the sharing of knowledge and experience among residents. Also we have to organize local food production in such a way that residents in Southeast gain access to affordable locally produced fruits and vegetables.
The approach to address these questions has to be action- and result oriented. The network of volunteers do not have the need for a theoretical concept but a practical and accessible implementation program which have to lead to fruit and vegetables actually being planted, harvested, sold and eaten.
"As someone who grew up in the Amsterdam Southeast, I have seen how important it is to have the right people with knowledge around you to ensure successful development of initiatives. With the urban farming academy we can acquire and develop this knowledge in the neighboorhood"
Kenny Zschuschen, Managing Director Venzo & Swazoom Welzijn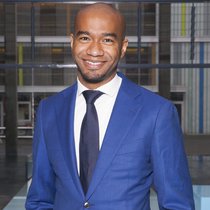 Amsterdam Southeast
Amsterdam Southeast is a neighborhood of Amsterdam that many current residents are proud of; it is an emerging hotspot for young, including music and sports talent, and you can eat delicious world cuisine. But Southeast also continues to struggle in some aspects with problems of poverty, integration, unemployment, loneliness and health. The socio-economic position of residents is unfavorable: 30% of households have a low income and a low educated head of household (versus 15% in Amsterdam). Also, the health status (obesity, loneliness and psychological complaints) of the neighborhood is not as good as Amsterdam as a whole. In Southeast, thousands of people depend in part on food aid. Having that said, Southeast also has a rich tradition of neighborhood initiatives and a spirit of working together. In Southeast there are dozens of informal initiatives by local residents who help each other.
"With this Wetenschapswinkel project, we want to use our knowledge in the best possible way to serve the social interest. Organizing an urban agriculture academy could become a form of organization to further scale up this knowledge utilization to achieve more and safe local cultivation of fruits and vegetables"
projectleader
This leads the foundation Venzo to wonder whether it would also be possible to find a solution for the increasingly expensive fruit and vegetables through the informal network of local residents. The area southeast of Amsterdam, now known as Amsterdam Zuidoost or the Bijlmer, historically was an area with many farms that supplied food to Amsterdam's city dwellers. Even now, Southeast is the greenest part of Amsterdam, there are several parks and gardens, there is the tunnel roof of the highway A9 and there is a large green area around the Gaasperplas. There are several groups that would like to grow their own fruit and vegetables here, but often lack (access to) space, tools, network and knowledge.
Venzo
Venzo is a foundation that act as a liaison platform for social engagement in Amsterdam Southeast. Venzo aims to contribute to the strengthening of civil society through the development and support of volunteers. Venzo also aims to cooperate as much as possible with the municipality, professional organizations, and volunteer organizations. In doing so, they do not exclude urban or national collaborations. The aim is to join forces as much as possible to benefit the volunteer organizations in Amsterdam Zuidoost.
| | |
| --- | --- |
| Duration: | July 2022 - November 2023 |
Principal Investigators
Project members
Partners

Wageningen University & Research