This event is in Dutch.
For solar panels to be sustainable, we need circular solutions addressing their full life cycle. Currently their production causes huge environmental and social impact, while reuse and proper recycling does not occur.
Toward circular solutions for solar panels
Nowadays solar panels are treated as disposables. In the Netherlands, currently about 7 to 8 million new solar panels are installed every year, amounting to over 120.000 ton of valuable materials imported each year. Soon this growth of the solar energy market will result a huge pile of discarded PV modules.
It is about time that we start investing in circular solutions for solar panels. At present, we don't do much with discarded panels. There is no demand for used PV modules, which either end up in landfills or are downcycled. This way, we will run into trouble, as solar panels are valuable high-tech products. Production of panels costs a lot of energy and causes a lot of CO2 and environmental impact while being associated with forced labor in China. Moreover, Western countries increasingly make themselves dependent on scarce and critical raw materials applied in PV modules.
Starting off a circular movement
In collaboration with Amsterdam Economic Board, City of Amsterdam and Alliantie Cirkelregio Utrecht, Utrecht Sustainability Institute and AMS Institute organize the 24th Circular Economy Lab on solar panels.
During the Circular Economy Lab, experts and frontrunners from science, industry, and governments will come together to identify opportunities and hurdles for circular innovations in the solar energy market. The goal is to start a circular movement for solar panels in the Amsterdam Metropolitan Area. They will address promising market innovations in a circular design, business models, and high-value recycling. In addition, they will discuss the incentive role of governments in policymaking and green public procurement.
Join the panel discussions, learn from the experts and raise the questions that help your organization forward. The Circular Economy Lab will be an online and interactive session, live streamed from NEMO Studio.
Sign up here for the 24th Circular Economy Lab: Circular Solar Panels.
"The use of solar panels is only truly sustainable if we know how to design them circularly, reuse them and recycle them to a high standard. How to do this in the Amsterdam region is the subject of this Circular Economy Lab."
Prof. dr. Jacqueline Cramer- strategisch adviseur Utrecht Sustainability Institute (USI)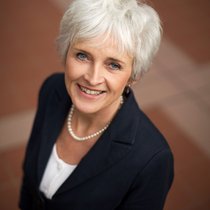 Program
Moderated by | Jacqueline Cramer, Utrecht Sustainability Institute (USI) en Amsterdam Economic Board
Program curated by | Joppe van Driel, AMS Institute
Welkom | Marieke van Doorninck, wethouder Ruimtelijke Ontwikkeling en Duurzaamheid in Amsterdam
Session I | Circularity and solar panels: current state of play
Pitch | Refurbishment and recycling of solar panels into circular raw materials by Geert Jan Pastoor, Pastoor Consult
Panel discussion with|
* Arthur Weeber, TU Delft/TNO
* Reint Sekhuis, WEEE NL
* Edo van Berkel, Sungevity
* Geert Jan Pastoor, Pastoor Consult
Session II | Towards a Circular Solar PV Chain
Pitch | Business model for circular, ultra low-carbon PV panels by Gerard de Leede, Solarge
Panel discussion with |
* Jan-Jaap van Os, Exasun
* Rosalinde Klein Woolthuis, Wocozon
* Eveline Roubos, Municipality of Amsterdam - Municipal Real Estate
* Gerard de Leede, Solarge
Click here for more information about the event and to view the complete program.
Want to know more or looking to collaborate?