Our Startup Booster program helps aspiring entrepreneurs who want to turn their business idea into impact-driven startups in the field of urban tech. With over 20 teams 'boosted' since our first edition, we look back at 3 successful runs. How are the alumni teams doing now? Time to discover how Farmvent revolutionizes food production.
"Farmvent is a vertical farming module that lets you grow sustainable greens affordably from seed to harvest – whenever and wherever you want."
Nikolaos Alfieris | Founder & CEO | Farmvent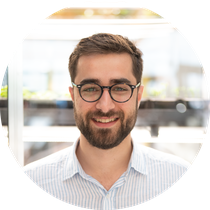 Food miles and environmental impact
Nowadays, food is transported over long distances and to different continents. With that, the food chain is becoming more extended and fragmented. Food miles are one factor used when looking at the environmental impact of food, such as the carbon footprint of the food.
To illustrate, kiwis, come mainly from New Zealand and thus travel approximately 18,520 km before you find them on your supermarket shelve in Amsterdam. This number does not yet include handling, storage, processing, and packaging miles.
Farming as a Service for 'hyper-local' food production
So, how can we bring food production closer to home? Farmvent enables restauranteurs and catering services to cultivate and grow their herbs and leafy greens in-house – talk about hyper-local.
Namely, this startup developed an automated hydroponic vertical farming solution, which led by artificial intelligence, can be placed anywhere. As a result, the innovation not only reduces the travel time of food before it ends up on one's plate, it also decreases food waste.
What do you, being a restauranteur, for example, have to do to get started with this? Farmvent provides its solution as 'Farming as a Service' – a subscription model where clients pay a monthly fee for the plants, farming, and monitoring of the vertical farms.
"Our vertical farms help professional chefs and food catering companies reduce food miles by growing fresh herbs and leafy greens on location – now, food services can not only provide delicious dishes, this makes for a unique customer experience!"
Orfeas Voutsinos | Chief Plant Scientist & Co-founder | Farmvent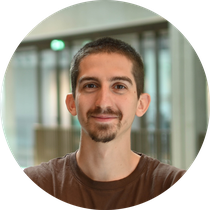 "With our solution, high-quality fresh food can be picked directly from your own in-house farm, brought to the kitchen, to be placed on your plate straight after."
Nikolaos Alfieris | Founder & CEO | Farmvent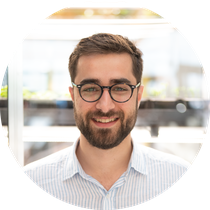 How Farmvent got 'boosted'
Before taking part in the Booster, Farmvent tested the initial prototype in the market while getting feedback from small pilots in Wageningen. Taking part in the AMS Startup Booster program, Farmvent's expectations were to among others learn about how to can determine the customer segments for the product.
For a period of 4 months, the AMS Startup Booster offered Farmvent access to the testing area of Marineterrein Amsterdam Living Lab, a Makerspace at AMS Institute, workshops and training, and connections with a large ecosystem of academics, city officials, private and public organizations.
With the help of AMS Startup Booster's experts, the entrepreneurs formulated a stronger value proposition and learned the importance of conducting small experiments and setting targets to reach overall company goals.
Now open: AMS Startup Booster edition #4 call for applications from August 1st till September 30th. Ready to turn your idea into a business? Apply here to join the next run of the program.
"As AMS Institute works on city challenges and circular solutions for cities, our product aligns with the institute's mission to make more livable, resilient, sustainable metropolitan cities. The booster program allowed us to improve our pitch to make our audiences understand our product better."
Orfeas Voutsinos | Chief Plant Scientist & Co-founder | Farmvent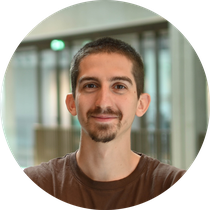 "The program brings about a unique 'family ecosystem'. We were surprised about the interaction with the experts and their willingness to help us. Also, with our fellow Startup Booster teams, we discussed similar struggles and helped each other to finding creative solutions."
Nikolaos Alfieris | Founder & CEO | Farmvent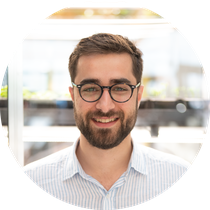 From 3 to 100 farms in the Netherlands
Currently, Farmvent deployed 3 farms in the Netherlands. This startup aims to build even stronger connections in the food service industry and grow the team and partners. Farmvent aims to install 100 farms within 2 years in the Netherlands and expand globally.
Are you excited about this innovation and want to help Farmvent reach its ambitions? The startup is looking for business mentors and pre-seed funding from impact investors. Get in touch >>
Sign up for the AMS Startup Booster program 2022
Got inspired by Farmvent to boost your idea for a sustainable or tech business that impacts city life and solves urban challenges? We're looking for ambitious entrepreneurs to join our 2022 edition of the program!
With the AMS Startup Booster program, we help you to turn your innovative ideas into reality and bring your startup to the next level. During a period of 4 months, you receive guidance from a diverse group of experts, we help you eliminate uncertainties, do a thorough customer discovery, and form a strong team. Ultimately, our aim is for you to venture out with a solid pitch and minimal viable product.
Apply before September 30th to join the 2021 run of the 4-month program.
Want to know more or looking to collaborate?
More about the startup: Farmvent
Farmvent is a startup born in Wageningen University & Research with the help of Starhub Wageningen during the master's studies of the founder Nikolaos Alfieris. Farmvent is officially affiliated with Wageningen University & Research as WUR Startup. Want to learn more about Farmvent? More information here >>