In the coming years, Amsterdam Southeast will be the test location for a new, innovative district energy platform. Involved organizations, such as the municipality of Amsterdam, the Johan Cruijff ArenA, AMS Institute, Spectral, TU Delft and network company Alliander, together with residents and companies from Southeast, will test the system that can smartly exchange, distribute and store electrical energy locally. The platform should help in areas where a lot of development is going on (such as Amsterdam Southeast) to manage the local electricity network in a smart way.
"Electricity is becoming increasingly important in our power consumption, for example due to the increasing use of electric cars and the transition to natural gas-free homes. This demands a lot from our electricity grid, which is why it is important that we experiment with new ways of generating and consuming electricity and that we look for ways to exchange locally generated electricity. We like to do this together with residents of Venserpolder: from the start we involve two HOA's to actively think along and later also benefit from the results of the experiment."
Deputy Mayor Marieke van Doorninck (Sustainability)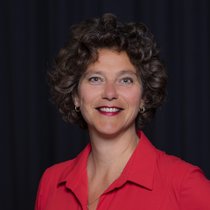 A simulation is being developed for the district energy platform, focused on a part of Amsterdam Southeast. It simulates all energy flows, relevant buildings and the energy infrastructure. Subsequently, charging stations, solar panels, new buildings, existing buildings and heat pumps in the platform are interconnected to investigate how energy can be distributed and exchanged in a smart way. If the simulation shows that developed platform functions well, it can be used in both Southeast and other urban areas. The energy that is generated in Southeast and is not used immediately can, for example, be stored locally in the Johan Cruijff ArenA battery. A similar test is being carried out in the Schiebroek district of Rotterdam.
The LIFE-City platform
The LIFE-City platform (Local Inclusive Future Energy) is a collaboration between the Municipality of Amsterdam, the Johan Cruijff ArenA, TU Delft, Alliander, EnerTrans, Spectral, Hedgehog Applications, Utrecht University, Co-Force, Amsterdam Energy ArenA, AMS Institute and the municipality of Rotterdam. Recently funding has been awarded for the district energy platform by the Netherlands Enterprise Agency, and co-financing by the Municipality of Amsterdam and other parties involved.
Want to know more or looking to collaborate?