In Tuindorp Oostzaan, the students looked into climate adaptation and propose solutions for heat, drought and water excess. The other group of MADE students tinkered with a plant with promising health benefits, the Sopropo.
Both projects are a good example of how students from MSc MADE are challenged to research and find innovative solutions to metropolitan challenges. Master MADE focuses on the metropolitan challenges of Amsterdam as a booming city, using Amsterdam as a case study and a living lab. Set up in collaboration with AMS Institute, the program connects students to real life cases, business, the city and its citizens – training them hands-on for the multidisciplinary challenges of today's and tomorrow's cities. This year in Metropolitan Solutions, the students focused on two different cases.
Case 'Sopropo'
Diabetes type II is a widespread disease throughout the Netherlands. More than one million Dutch inhabitants are diagnosed with the disease. The European funded project 'Green Health Solutions' researches the possibilities of plants with health promoting qualities. One of those plants is the Sopropo. This plant is widely consumed in Asian and Caribbean countries, but not yet well-known in the Netherlands.
This project looked into the possibilities of a citywide introduction of the Sopropo to Amsterdam, while at the same time keeping in mind values regarding social inclusion and sustainability. By doing this, the project focused on rather tangible topics like the form of the product and the retail locations, as well as more socially rooted topics like consumer acceptance, behavior and health perception.
Sopropo is claimed to have beneficial qualities for Diabetes. The students didn't dive into this case study to do a marketing exercise, but approached the project from a health and sustainability perspective. They did over 20 interviews and 400 surveys to look into the familiarity with Sopropo, the way the survey-participants approach a healthy lifestyle and to explore opportunities to include Sopropo in a healthy diet. Because of the general unfamiliarity with Sopropo one of the most important results was that Sorpropo could best be paired with familiar food to create associations and use the familiarity of the paired products.
As results of the project the students created, among others, a manifesto. They've also set up social media channels with short explainer videos and recipe inspiration to make people aware that it is not that difficult to include Sopropo in your diet routine. The students experimented creating successful and accessible Sopropo recipes. Their advice is to incorporate Sopropo in convenient food such as chips, pickles, hummus, Dutch 'bitterballen', Sopropo-style of course, and fruit salads & smoothies.
"With the Sopropo case study MADE students created new connections and angles for market development. This helps to activate, challenge and stimulate additional stakeholders to get on board and tap into the beneficial qualities that Sopropo is claimed to offer."
Sigrid Wertheim-Heck, Lector Food and Healthy Living Aeres University of Applied Sciences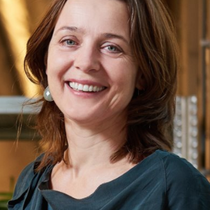 Case 'Tuindorp Oostzaan'
Tuindorp Oostzaan has experienced problems with heat, drought and excess water in the past. Tuindorp Oostzaan is on average 2.5m lower than its surroundings, which causes problems with heavy rainfall and makes the area more vulnerable for climate change. Also buildings are relatively old, and therefore warm during summer and cold during winter. During warm summers 50% of surveyed inhabitants of the area experience problems sleeping.
To maintain the livability for this neighborhood and to manage these issues, climate adaptation in the future is going to be key. To find the right way to do so, this project focused on answering the following main question: How can the urban environment be adapted in order to improve water and heat resiliency in Tuindorp Oostzaan in a sustainable way?
Because there are several important aspects to explore, they divided the group into four subgroups: Buildings, Environment, Community and Water. All these groups analyzed Tuindorp from their own perspective taking heat and drought as their main consideration.
As buildings in the area are small, students had to look mainly at the outside area to implement solutions. The students created a catalogue with a variety of 32 solutions – on multiple scales and with the possibility to explore multiple solutions fitting various circumstances – and designed a decision-making interface to advice planners, inhabitants and stakeholders at the City of Amsterdam which solutions to implement when.
"The solutions the MADE students propose in the Tuindorp Oostzaan case study can truly inspire urban planners. The students created an accessible tool to incorporate scalable measures - for various budgets - to keep neigborhoods livable."
Assistant Professor & MSc MADE lecturer
Do you like to know more?
Do you like to know more about the course in 2019?