About the Living Lab Exhibition
During the Living Lab course, the students are connected to partners in the AMS Institute network, or in some cases even create new connections. The course allows them to gain Living Lab experience in a real-life setting. This year the students organized a festive online gathering, where they gave guided tours through the digital exhibition space with all the living lab results. Whether it's the exploration of hydrogen heatmaps, the upscaling of urban water storage, or the transformation of the housing market you're interested in, you'll be sure to gain new insights from the nine student labs. Because this year the event took place online, it is easily accessible to take a look and dive into the projects yourself.
"During the Living Lab project, I have learned to have an impact on a complex system by incorporating the perspectives of the different stakeholders involved."
Hanna Winters, LessHomeLess LivingLab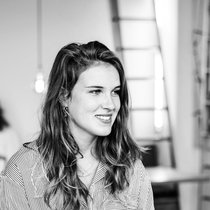 Presenting: the nine projects of this year's exhibition
Each group was divided into one of the three Living Lab categories: User Involvement-based, Technology-based, and Collaborations with the Municipality-based Living Labs. The students worked for several months from an interdisciplinary approach, and with their projects, they design solutions to contribute to a sustainable and livable city. You can find detailed information on all the projects here>>
Projects related to User Involvement have a focus on the more socially oriented Living Labs and are created to make sure the voices of people are heard.
Two of the groups addressed economic homelessness which is currently a big growing problem in the city of Amsterdam. They both created equal innovative solutions which focus on the shortages in the housing market. The third group made a roadmap to help restaurants become zero food waste.
The Technology-focused projects focus on innovative solutions with the help of technology. From circular and sustainable materials to hydrogen mapping tools and smart futuristic curbs, the students created mind-blowing solutions for urban challenges.
As the name implies, the municipality groups joined the Living Labs in the execution of the Municipality of Amsterdam. Two of the groups are addressing environmental issues by creating a more circular place out of a polder and optimizing the process of urban water storage. The other group created a game that will be used to create sustainable urban communities by using models like the Donut Economy.
Do you like to know more about the MSc MADE Living Labs, click here>>
"This project provided the opportunity to improve my communication and collaboration skills in a real-life context. At the same time, we were able to find and implement a meaningful solution for the economic homeless."
Carla Ten Kate, LessHomeLess Living Lab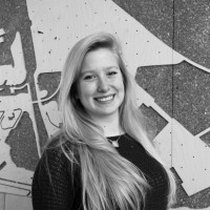 Want to know more or looking to collaborate?