There is a great demand for more intelligence in the electricity network - think of generating electricity at home with solar panels, plugging electric cars into the grid to developing improved systems for heat storage systems. In order to realize a reliable supply of energy and keep electricity from new energy sources affordable, smart energy systems are of great importance.
The increasing share of solar panels and electric cars connected to the grid is increasing the uncertainty in the energy system. Smart energy systems can help reducing the uncertainty, but to what extend and for which actors?
Publication: Uncertainty Reduction in Smart Energy Systems
Research program URSES - which included 11 projects in total - was initiated to provide answers to these urgent questions. And now, together with NWO and other research partners involved, we bundled our findings in this final publication >>
"To illustrate, a massive introduction of energy from renewable sources, such as solar and wind energy, will affect the planning of electricity supply. Due to the nature of the weather, this supply becomes uncertain and intermittent, and the possibility of planning becomes limited."
Han La Poutré | Professor Intelligent Energy Systems | Delft University of Technology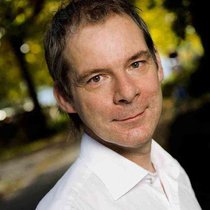 Enabling a rapid transition to a reliable, affordable and sustainable energy system
Sustainability has become an important topic in modern society. It concerns all kinds of areas from logistics and transportation, to waste management, environment, and energy. Today, our energy system mainly depends on non-sustainable fossil fuels. These are not only exhaustible, but also pollute the environment via greenhouse gas emissions. We need new energy systems, that are reliable in the broadest sense of the word. That is where URSES came in.
The objective of URSES was to contribute to the reduction of uncertainty for actors in the energy chain by developing science and tools that are needed for smart energy systems (SES). It also aimed to provide insight into the causes, character and effects of these uncertainties from a social and behavioral science perspective. URSES should enable a fast transition to a reliable, affordable and sustainable energy system.
"The research questions concerned a wide range of disciplines, including mathematics, social sciences, computer science, electrical engineering, control theory, economics, and innovation sciences."
Program Developer Urban Energy
URSES: 3 themes, 11 research projects
To this end, the URSES program was created in 2014 with a focus on three themes. The first theme concerned the daily operations and management of the SES with its uncertainties. The second theme dealt with analyzing the SES with uncertain states and expanding it. The third theme, in its turn, focused on customers, organizations, institutions and uncertain behaviors.
The URSES program was able to fund eleven prominent projects. A variety of important research challenges was addressed; from controlling power flows, planning energy storage systems, and embedding energy markets, to designing adaptive user clustering, analyzing emerging social practices, and enabling the energy transition.
To take a step towards the application of their results, AMS Institute took the initiative to support 8 projects which were extended via the URSES+ program. In the URSES+ program, the projects directly worked on the possible integration of URSES research in an urban context like that of Amsterdam. Please find the extensive interviews with the project leads of these URSES+ projects in the publication.
Read the results in this final publication >>
In 2013 a call for research projects in the Uncertainty Reduction in Smart Energy Systems (URSES) research program was issued. This progam, being part of the NWO theme Sustainable Energy, was a joint initiative of the NWO division for the Social Sciences, NWO division for the Physical Sciences, NWO Technology Foundation and Shell.