Energy ambitions of the City of Amsterdam
The City of Amsterdam has the ambition to become climate neutral by 2050. To achieve this, major transformations of, among others, the current energy system are required.
To illustrate, the City wants to eliminate the use of natural gas by 2040, phase out fossil fuels by 2050, and have 80% of the electricity that households use to be generated by solar and wind energy in 2030. Regarding the latter, Amsterdam aims to install a total solar energy capacity of 550 megawatts (MW) by 2030. Taking into account modern solar panels of 330 watt-peak, this adds up to 1.67 million solar panels.
With these ambitions set, what is the 'true' implementation potential for solar panels in Amsterdam – in terms of space on the city's rooftops? Which neighborhoods, streets, or even houses have the highest yield? And how can this be calculated best?
Total available roof surface in Amsterdam
The PV Advent Calendar project, led by AMS institute and TU Delft, investigates the city's solar panel implementation potential. The city has 134,153 buildings (> than 20 m2). And as part of this research project, our Research Fellow Maarten Verkou analyzes, under the supervision of Dr. Hesan Ziar at TU Delft, each roof section of these buildings.
"Currently, Groningen has the biggest solar park in the Netherlands – with 350,000 panels, 110 MW over 1,20 km2. Amsterdam has room to create a very large solar park in the city itself: with 15.7 km2 roof surface to potentially install solar panels."
Maarten Verkou
Former Research Fellow at AMS Institute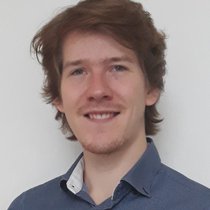 True solar panel implementation potential up to 6.5x bigger
A tool – also referred to as the "multi-layer framework" – developed for the PV Calendar project measures the optimal allocation of solar panels for each roof section.
The tool calculates that a total of 3.250.000 solar panels can be installed on Amsterdam rooftops. That means in Amsterdam there's room to potentially install 6.5 times as many photovoltaic (PV) systems than the 500,000 currently installed on the city's roofs.
What would this look like in the city? To give you an impression, with the true potential of 3,25 million solar panels installed this comes down to approximately 6.5 solar panels per residential address (taking into account 527755 addresses in total).
"There are already half a million solar panels installed in Amsterdam. The City wants to leave no roof unused. The tool clearly shows how much potential there is where solar panels can be installed and helps in decision making and further growth."
Art van der Giessen | Program manager Solar Energy Production | City of Amsterdam
1/4 Amsterdam's electricity consumption could be solar based
Amsterdam as a whole consumes about 3.8 TWh of electricity per year – this includes households, datacenters, and offices alike. Zooming in the total of number of 475.000 households in Amsterdam, on a yearly basis, these use about 1 TWh of electricity.
The PV Advent Calendar tool calculates, using modern solar panels of 330 watt-peak in this calculation, the potential of 3,25 million solar panels could generate 1 TWh of electricity. This would cover a quarter of the city's electricity needs or the total electricity consumption of all Amsterdam households together*.
*Please note: it's not to say that all this generated solar energy would actually all be used by these households, these numbers are given to provide a tangible comparison.
"The (fast-growing) instalment of rooftop PV, one of the most societal accepted energy solutions, is still troubled by unnecessary uncertainties. This tool provides a fast integral assessment of the energy potential including system integration and rooftop alternatives."
Program Developer Urban Energy
"The City of Amsterdam has already shown a lot of interest. In a dense city like Amsterdam it is important to make use of the space on the roofs to give shape to the energy transition. The tool does not only show the potential but also how panels can be installed and therefor helps people and business in in taking steps towards realization of new projects."
Art van der Giessen | Program manager Solar Energy Production | City of Amsterdam
Calculating the solar panel implementation potential
One can imagine: not all roofs meet the solar panel installation requirements. To illustrate, from the total available roof surface in Amsterdam, a large part is cut off simply because there are roof domes or chimneys in the way or roof terraces have been placed on flat roofs. The optimal allocation of solar panels is measured for each roof section with the project's "multi-layer framework" tool.
"We have to take into account that a part of Amsterdam's rooftop surface is protected cityscape. Still, panels could easily be placed on flat roofs of monuments since you won't be able to see them from the street. In addition, aesthetic panels suitable for monuments will become available. We're working towards further developing the tool and including factors like these."
Maarten Verkou
Former Research Fellow at AMS Institute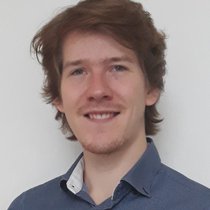 This tool converts all available, highly detailed data of buildings and trees into 3D building surfaces. By taking factors like rooftop orientations (i.e. east or south) and objects in place into account, the space left for solar panels is calculated. After this, by considering shading by other buildings and trees, it is determined how much sunlight can be caught by the solar panels. This is how the tool deduces how much solar power can be produced on that roof section each year.
What about the potential of your building or district?
So, which roofs should the City of Amsterdam should focus on when it comes to solar panel installation and yield? The tool also allows us explore where solar panels can quickly be installed to generate a substantial amount of energy for the city. For example, on buildings from owners associations (in Dutch: Vereniging van Eigenaren) or housing corporations.
Excited to hear more about this? For the next article on this topic we'll zoom in on the potential of each district in Amsterdam. Stay tuned!
The "multi-layer framework" tool not only covers the city of Amsterdam, but it can also be used for any other location in the Netherlands. Therefore Maarten Verkou together with his colleagues at TU Delft have set up the startup: 'PV Works'.
Want to know more about this project?