Eight teams have been working all summer long to develop their urban sustainable business ideas. They have been talking to potential customers and producers, and were coached by experts. During the summer their startup ideas grew and new avenues of opportunities were explored. The ideas ranged from cool mobility conversions, savvy energy applications to circular business models. Next step: the regional finals, that will take place September 10. Registrations are open to join this fully online event.
Find out which teams are competing in the regional finals and read more about their winning ideas:

ReShore
Prize: entry ticket to CLP regional Finals
"ReShore is challenging traditional marine infrastructure to become environmentally friendly instead of environmentally destructive. Our vision is to reduce coastal erosion, improve coastal biodiversity and increase ocean-based production using ground-breaking, multi-purpose technology. Our mission is to design and implement ecologically enhanced breakwater solutions that protect coastlines, restore ecosystems and provide food and income to local communities. We are doing this by creating the Living Breakwater, a combination of breakwater technology and regenerative aquaculture. Here you can read more about the project."
"ClimateLaunchpad has been essential for the development of our business case. Thanks to CLP, we now have a better insight into our financials, beachhead market and how to acquire customers."
ReShore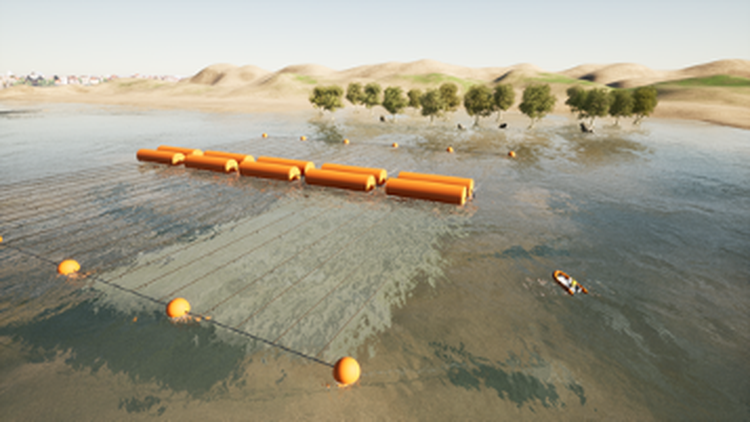 MycoFiltro
Prize: entry ticket to CLP regional Finals & free testing at Marineterrein Amsterdam
"MycoFiltro is a state-of-the-art biofilter that aims to close the loop for land-based fish farms by creating protein-source food out of fish wastewater. The system brings fish, fungi and algae in a symbiosis, where the waste of one becomes the food of the other. Mushrooms and microalgae utilize fish wastewater for growth and as they do, water is cleaned and returned back to the fish pond."
"CLP is such a great learning journey that guides and motivates you to put a concept idea into a real action plan"
MycoFiltro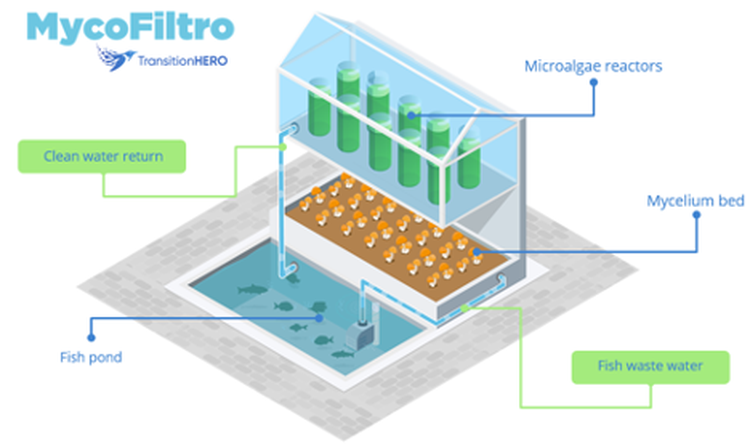 SapientNRG
Prize: entry ticket to CLP regional Finals
''Our current main project is MagneticGEN, a device that creates electricity from high frequency and amplitude vibrations. The Netherlands is currently behind their targets for renewable energy. Our device, in all of its variations, will increase the production & therefore use of renewable energy throughout the entire economy. There are 3 versions of MagneticGEN: Mini - meant for producers of home appliances for their products, increasing energy efficiency; Midi - for the conscience and on-the-go hipster, charging all mobile devices; & Maxi - for heavy industry, roads, bridges, taking pressure off the grid. All three sizes aim at reducing the need to rely on the grid & fossil fuel.''
SWUGO
Prize: entry ticket to the AMS Startup Booster
"Swugo makes using electric bicycles effortless and radically more affordable. Our smart battery platform halves the price of e-bikes, doubles their lifespan and practically eliminates theft concerns. With our first product, HeyFiets, we electrify your existing bike for a low monthly fee."
"It has been amazing to get access and valuable input from such a breadth of industry experts in a period where meeting the right people is exceptionally challenging."
SWUGO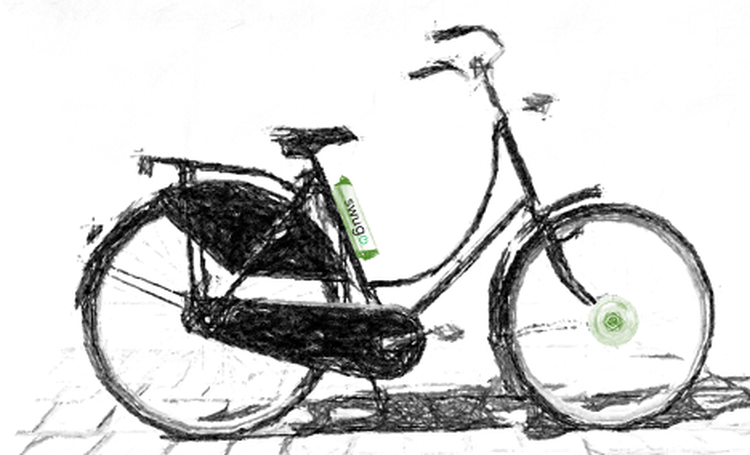 Grist
Prize: free financial advice from Boris Lambert of the Positive Venture group.
''Across Europe, there are few sustainable options for brewery byproducts. Grist is a start-up aimed at rescuing food waste and giving it a second life. We work with local craft breweries to upcycle spent grain into nutritious flour and delicious baked goods. Simultaneously we are creating a local environmentally friendly baked product that is a more nutritious alternative to conventional flour, boasting 2x the protein and 3x the fiber. A new sustainable product which is not on the market currently.''
"Climate Launchpad has accelerated Grist towards a more developed business model. With both the mentors and various experts we've been able to discuss our ideas with, we are more confident than ever that we are headed in the right direction."
Grist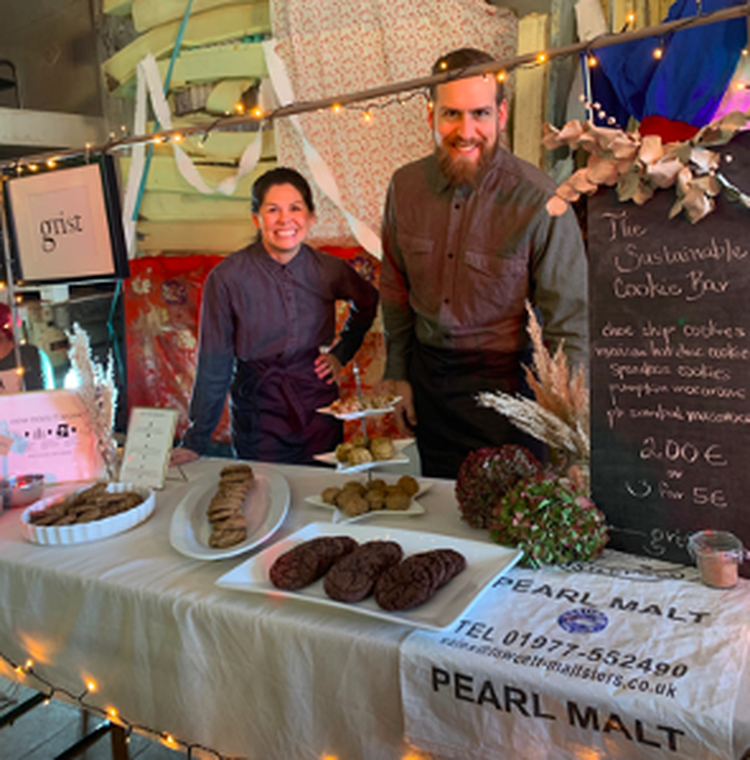 Ecores
''We lose 48 football fields worth of forests every minute. At Ecores Technologies, we are committed to simplifying complex technologies to empower those on the front-lines of large-scale ecosystem restoration projects. Using a combination of UAVs and Machine Learning, we provide terrain assessment, semi-autonomous seeding and ecosystem data analytics. Our goal is to enable an annual planting capacity of 10Bn trees by 2025 - faster, better and cheaper!''
"CLP was a great platform for us to get started on building our company, to network with multi-disciplinary experts and learn from entrepreneurs working passionately on the climate crises - throughout the sessions, we learnt to ask ourselves the hard questions that quantify our ideas, goals and better understand our customers!"
Ecores
Overland
''All of us live fast paced lives, and when it comes to food, many of us choose convenience over taste and nutrition. With 'Overland: Instant Meals' there is no more need to compromise. Our meals are the perfect addition to any daily routine, as you can enjoy our products between appointments, at work, before or after you go to the gym, or even when you get home after a tiring day of work and don't feel like cooking. Simply add a splash of cold water to activate the heating pad and wait as the meal rehydrates in 10 minutes or under. Beat that Jamie Oliver!''
Next to the active participation of all teams, we warmly thank all involved experts that coached the teams during there 10 week journey, local coaches Ioannis Ioannidis and Hanna Winter, and the panel of experts that judged the final results: Minouche Cramer & Ilona Kemps (Municipality of Amsterdam, Startup In Residence), Nadinè Galle (co-founder Green City Watch, MIT Senseable City Lab), Matthew Claudel (Co-founder and head of civic innovation MITdesignX).
ClimateLaunchpad is the world's largest green business ideas competition. Their mission is to unlock the world's cleantech potential that addresses climate change. The competition creates a stage for those ideas. ClimateLaunchpad is part of the Entrepreneurship offerings of EIT Climate-KIC. For more information on ClimateLaunchpad, go to the website.