From urine to plant 'food'
CINDERELA is a demonstration plant that transforms urine into nutrient-rich fertilizer. The plant is located at Marineterrein Amsterdam Living Lab (MALL), and consists of a refurbished shipping container – containing a laboratory and two urine-diverting toilets – and an adjacent greenhouse which also serves as a meeting space.
Visitors of the Marineterrein who use the toilets can witness how their urine is stabilized and purified in a bioreactor, and then distilled and concentrated into organic plant 'food'. At the demonstration plant, the urine is separated by the diverting toilets after which it is treated and 100% converted to usable raw material streams: nutrient-rich fertilizer and 'clean' water.

These two resulting products: the fertilizer – free of bad odor, pathogens or micropollutants – and water, will be used in the greenhouse and vegetable garden adjacent container, showcasing how nutrient-recovery technologies can be implemented to turn waste into resources and close the nutrient loop/create circular food systems.
This project is temporarily on hold due to the COVID19 situation. The project will be further developed in the fall of 2020.
Toilets that 'save' urine from the sewage system
So what actually makes urine a valuable organic waste stream? Its Nitrogen and Phosphorus content makes it a good fertilizer and compost accelerator. However, as you can imagine, it needs to be treated first to remove its bad odor and contaminants. In our innovative CINDERELA project all available nutrients are recovered from urine.
In order to achieve this, a new type of toilet is used – developed by EAWAG, EOOS and LAUFEN – which looks just like a normal toilet. The only difference is that these toilets have an internal curved section that catches liquid on and around the bowl. By collecting the urine before it ends up in the sewage system, these toilets allow this waste stream to be re-purposed.
Separating urine before it ends up in the sewage systems is an effective recovery approach, as urine makes up roughly ~1.5% of the volume of sewage yet contains ~55% of its Phosphorus content and 80% of the Nitrogen (the two main nutrients needed for a fertilizer).
CINDERELA's urine to fertilizer process is largely based on the "VUNA" process developed by scientists at EAWAG. "Aurin" is the resulting fertilizer commercialized by EAWAG's spinoff "VUNA".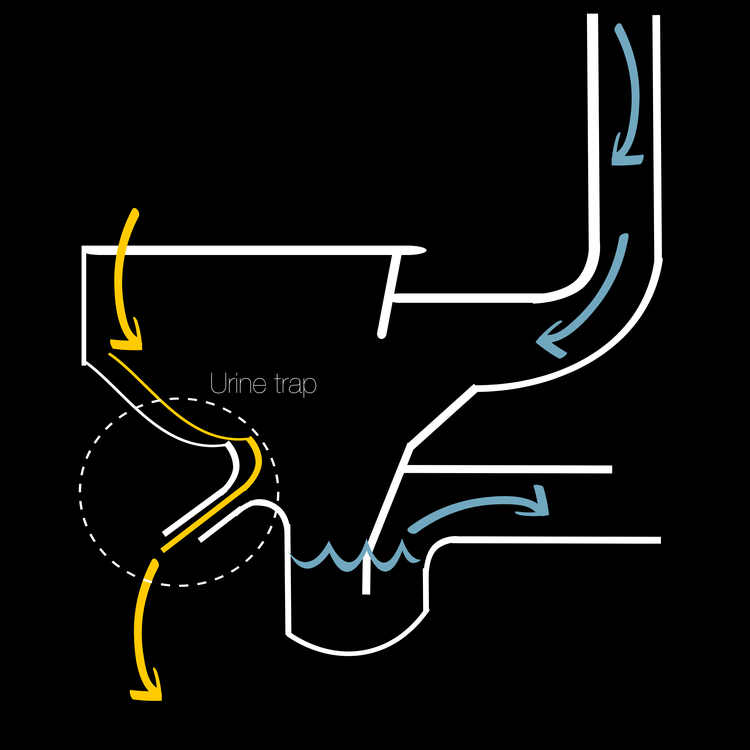 Why is it important to recover nutrients from our wastewater?
Nitrogen and Phosphorus are among the nutrients which can be recovered from urine. These two nutrients together with other macro- and micronutrients are essential for plant growth and thus the production of our food.
However, the current model for managing these nutrients in our food cycle is out of balance and unsustainable. Modern agriculture relies heavily on the use of mineral/synthetic fertilizers as a source of nutrients. This is problematic because both the production and usage of these nutrients cause problems:
(1) production of mineral/synthetic fertilizers is dependent on fossil and mineral reserves. Nitrogen fertilizers are derived from the energy-intensive conversion of atmospheric nitrogen into ammonia (known as the Haber-Boshprocess). Phosphorus is obtained from the mining of phosphate rock reserves, which are finite and limited to a few locations around the globe.
(2) the intensive use of fertilizers is increasing (roughly doubling) the input of available nitrogen and phosphorus into natural ecosystems which has severe ecological consequences. The over availability of fertilizers used on fields ends up in our water systems. This causes eutrophication: a dense growth of plant life that can disrupt existing eco-systems.

Circular use of Nitrogen (N) and Phosphorus (P) (e.g. recycling the nutrients in our wastewater back to food production) is essential to, on the one hand, reduce our dependency on fossil and mineral reserves, and on the other avoid the negative ecological impact of "waste" nutrients ending up in the environment.
"Of the planetary boundaries for human activity set by the scientific community, nitrogen and phosphorus impacts are already far beyond the established safety threshold to avoid compromising the planetary systems that sustain us."
AMS PI & Professor Environmental Technology & Design (TU Delft)
Closing the loops
The process of transforming urine into fertilizer in itself sounds innovative, we can imagine. On its own, this concept of recovering nutrients from urine is not new as there are several projects in place in which this is done. There are however a few reasons why our CINDERELA project is particularly innovative:
Firstly, let's start of with the way the urine is collected in this project. In many cases, projects (can) only make use of urinals. The toilets available in this project can be used by anyone, which enables us to collect greater amounts of this waste stream, without the need to change user's habits.

Secondly, many of the existing projects that focus on recovering nutrients from urine are limited to retrieving struvite (which contains phosphorus, and limited amounts of nitrogen). In this project, all available nutrients are retrieved. Adding to this, the residual water, after struvite recovery, is still water waste. At the CINDERELA demonstration plant, the full urine stream is treaded and reused. Plants and greens will be grown with the recovered nutrients as well as the water;

Thirdly, at this living lab plastic is collected separately – according to type and quality – to be recycled using AM techniques. After washing and grinding this plastic, it is used in 3D printing to make components to build a customizable freestanding planted wall – a perfect spot for the plants and greens to grow.

Last but not least, 'closing the loop' with regard to all the above: the CINDERELA living lab contributes to creating a local circular system as the entire loop of organic and inorganic waste streams is closed; from urine to fertilizer and water, from plastic to a plant-wall.
Larger project scope
This experiment is part of a larger European project that focuses on recycling resources and waste material in the construction center. The overall objective of CINDERELA is to unlock the potential for a resource-efficient urban and peri-urban construction sector by developing a new Circular Economy Business Model (CEBM) for use of secondary raw materials (SRM) produced from different waste streams – such as wastewater – within urban and peri-urban area. Read more about the project here.
Principal Investigators
Partners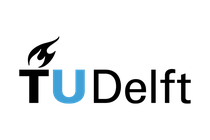 Delft University of Technology (TU Delft)