A transition in energy within the built environment is much needed. However this transition forms a highly complex societal challenge since it requires to take into account both the building and its community and the community members individually. There is an existing, and ever growing, split between individualized responsibilities and the collective energy transition. Each dweller is accountable for his/her own energy consumption financially and environmentally, while being constrained with their own financial capacity and a shared will to act with other buildings co-owners. This has led to a fragmented response to the energy retrofitting challenge.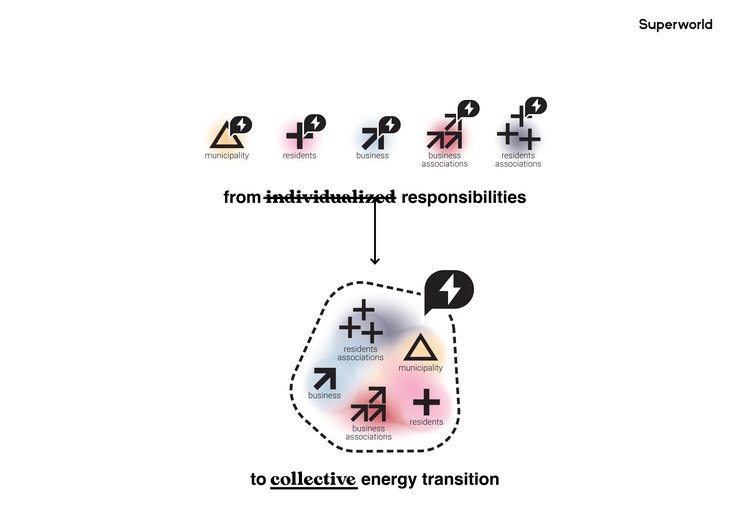 The deployment of energy reduction actions jointly across multiple buildings at once are much needed to reach the climate targets of reaching a reduction of 3.4 megatons of CO2 for the built environment. Current practices of such scale are only executed by single owner buildings, such as housing corporations and large private investors, which is far from being the majority of the existing Dutch building landscape. Over 1.5 million homes are part of associations of co-owners VvE (Vereniging van Eigenaars) nationwide, with shared ownership of buildings, making the decision-making process for retrofitting extremely challenging towards more sustainable buildings. Within this context, historical buildings are one of the most complex segments to be addressed, due to monumental restrictions and the lack of standardised approach to conducting historical building energy retrofit. There is the need to define replicable processes to include the many communities living in historical urban centres into a democratic and inclusive energy transition of the built environment.
"There is the need to define replicable processes to include the many communities living in historical urban centres into a democratic and inclusive energy transition of the built environment."
Research Fellow
Collect Your Retrofits
In 2020, Superworld conducted a research for the International Architecture Biennale Rotterdam 2020 designing the necessary building block to reframe individual energy consumed in homes as a common resource. It aims to create the institutional and cultural elements to shift from individualized responsibilities to collective energy transition.
Based on that vision, the 1-year exploratory research "Collect Your Retrofits" funded by the KIEM Goci (NWO) and as part of the High-hanging fruit program, brings together knowledge institutions TU Delft (Climate Design and Sustainability), AMS Institute and Superworld, an international Architecture and Strategic Design practice. The project is also supported by the Gemeente Amsterdam and Stichting !WOON.
"Collect Your Retrofits" intends to design a replicable and collective retrofit approach in the context of monumental areas while reframing the cultural notion of energy. The research intends to answer the following questions: How can we unlock the potential of collective retrofitting at scale in the context of historic buildings? And, what would it mean to design collective decision making process of energy as a common resource?
"The process of retrofitting buildings should be designed as a reflection of energy as a shared resource, by connecting the human experience of decision making to the shared societal outcomes one can contribute to."
Superworld
The project is putting in place the scaffolding for a scalable model of simulation-based retrofit measures through Augmented Negotiations. It aims to combine (1) a digital energy modelling system to support (2) the human and intrinsically social experience of collective decision making.
The project will develop this approach under real conditions of two communities. The collective governance model of the woongroep "De Drie Maagden" will be explored, as ongoing collective decision-making of energy as a resource is common practice. The model will then be tested in a commonly found VvE in the historic centre of Amsterdam, exploring how negotiations of retrofit measures can be driven collectively.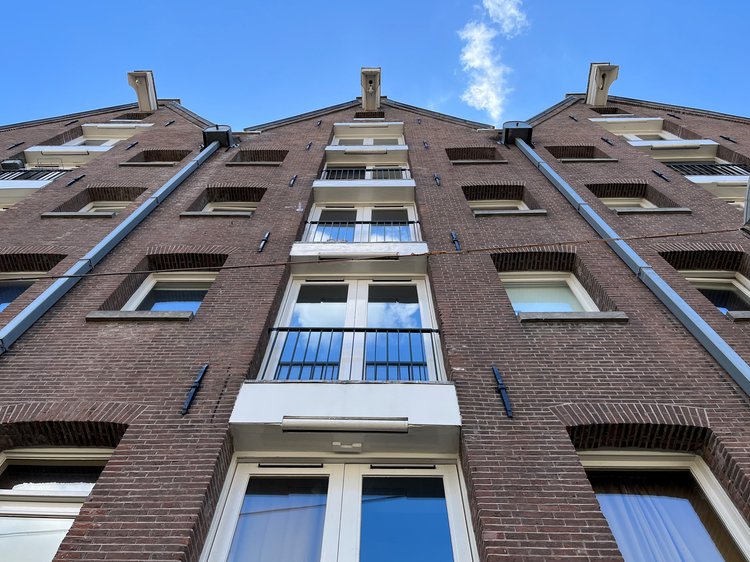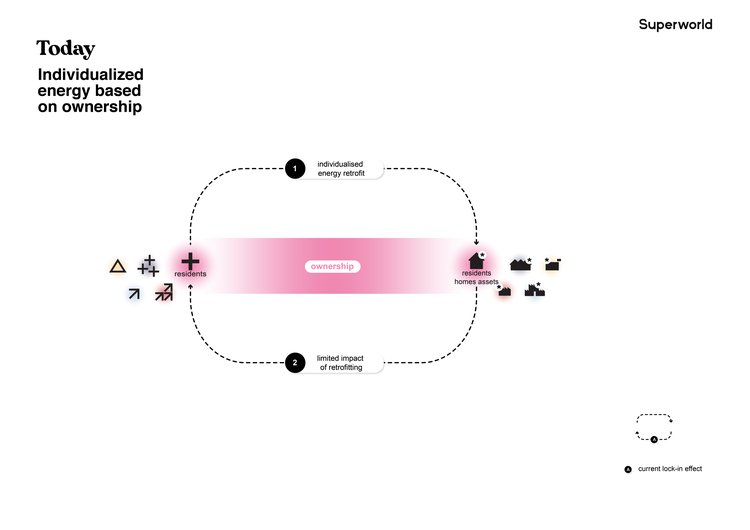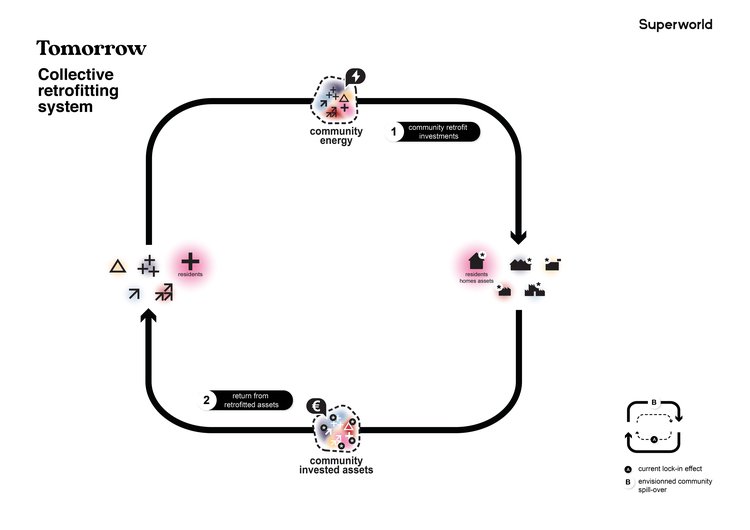 The two cases will be analysed and potential energy retrofitting interventions will be translated into a prioritisation strategy based on feasibility, costs, comfort, savings and CO2 reduction. Through interviews and workshops, the researchers will include the community's preferences into a parametric modelling process to guide them in their decision. The goal is to define a catalogue of realistic and best-performing collective energy measures (post-insulation, architectural interventions).
This collective approach would allow innovative practices to emerge such as large scale visions of energy retrofitting strategies for historic areas and augmented collective decision-making of retrofitting measures.
Click here to find out more about our partner Superworld.
Want to know more or looking to collaborate?
Want to know more or looking to collaborate?
| | |
| --- | --- |
| Duration: | March 2022 - February 2023 |
Principal Investigators
Partners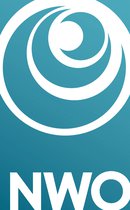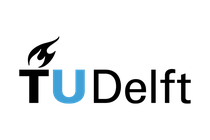 Delft University of Technology (TU Delft)