"Health is the most precious asset we have in life. We believe that adopting small positive daily habits is essential for our well-being. Taking care of ourselves should be simple, natural, and filled with joy both for you and the planet."
Roxanne Rajabali, CMO OJOA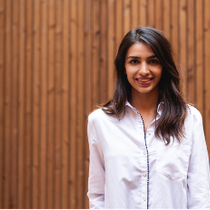 Turning waste into (w)health
Today, 39 million tons of fruits and veggies could be saved each year In Europe. 30% because of an appearance outside the industry standards. This has a double impact: economic & environmental.
OJOA addresses two key issues: the wastage of fruits that don't meet market standards and the challenge of finding healthy and delicious products from imperfect fruits and plants. They create sugar-free, 100% natural products free of additives that still deliver great taste, encouraging individuals to adopt better products for their health and the environment.
"Did you know that today in France, there are +36% non nutritive additives in drinks compared to 2007? We want to change that and make sure we can offer solutions to consumers that are both respectful and impactful for the body and the environment."
Marie Degoulet, Founder of OJOA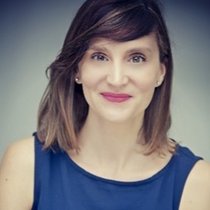 Drinks on-the-go & healthy snacks
According to the EFSA, 75% of Europeans have insufficient water intake versus their real needs. With increasing temperatures, it will be even more important to hydrate sufficiently throughout our day. However, staying hydrated is an often underestimated daily habit despite its huge health benefits. Therefore, it is crucial to start creating healthy and circular solutions.
OJOA's first product is a natural wellness drink on the go. It consists of unique blends of 'nature' soluble in water. The fruit wastage is processed into a powder. This makes it easy to prepare your drink everywhere you go. In this way, staying hydrated becomes simple, healthy, and positive.
A second product OJOA realized is 100% natural healthy snack called Easy-Tasty. The snacks consist of only fruits, plants, and vegetables. No preservatives or other additives are added: only the power of Nature.
The production process
OJOA's team of nutritionists, naturopaths, pharmacists, bakers, and chefs, as well as tech experts, are committed to creating healthy recipes with various ingredients, each with a specific health benefit.
By combining several technologies, OJOA's production process ensures the retainment of natural vitamins and nutrients. By making it accessible and easy to integrate into your day-to-day life with formats such as drinks and snacks, OJOA aims to promote small positive daily habits.
How OJOA got 'boosted'
OJOA discovered the AMS Startup Booster program while coming across the living lab as they were looking for a place to continue their product tests and development.
The mentors, on-point expert sessions, and strong support from the program leaders helped OJOA to go back to the foundations of their project, making them stronger and more aligned with the vision they had. 
They received useful feedback, and the program structure helped them to become even more focused on measurable and results-driven actions.
What's next for OJOA?
For the next months, OJOA's main goal is to reinforce the visibility of the project, generate increasing traction to demonstrate this growing market opportunity in Europe, and create a change in our daily consumption simultaneously.
"The Startup Booster program truly helped us to accelerate our business idea. It was also a great opportunity to meet new entrepreneurs, passionate experts as well as key professional mentors, which was critical for us to move forward and continue to develop the project."
Marie Degoulet, Founder of OJOA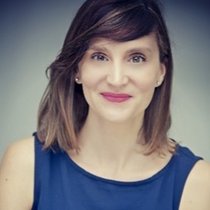 Sign up for the AMS Startup Booster program 2023
Did OJOA inspire you to boost your idea for a sustainable or tech business that impacts city life and solves urban challenges? We're looking for ambitious entrepreneurs to join our 2023 edition of the program!
With this program, we help you turn your innovative ideas into reality and bring your startup to the next level. During a period of 4 months, you receive guidance from a diverse group of experts, we help you eliminate uncertainties, do a thorough customer discovery, and form a strong team. Ultimately, we aim for you to venture out with a solid pitch and minimal viable product.
The applications for the next Startup Booster program, starting in October 2023, are now open >>
Want to know more or looking to collaborate?