Our Startup Booster program helps aspiring entrepreneurs who want to pursue an impact-driven startup in the field of urban-tech by turning their gut feeling into a business. With 7 teams 'boosted' during our launch, we look back at a successful first run. How are the entrepreneurs doing now? Let's hear it from swugo.
"Before joining the program we did a lot of desktop research, we had a rough outline of market size estimates, and an overview of potential technical directions. The Startup Booster program really helped us focus on what (exact) problem we want to solve and who our potential customers are."
Samuel IJsselmuiden | AMS Startup Booster Alumni | Co-founder swugo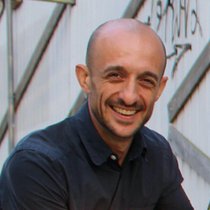 A circular subscription service to upgrade your regular bike into an e-bike
Cities are growing at a rapid pace. As a result, there is an increase in demand for urban mobility by people who need to move around in the city. Clean, affordable, and inclusive urban transport is essential to realize the livable cities of the future.
Swugo wants to help reduce CO2 emissions in our urban environment and attribute to getting Amsterdam car-free by electrifying bikes. Their circular subscription service enables cyclists to convert any 'regular' bike into an e-bike. This way, anyone can have an electric bike for a fraction of what it would normally cost them to buy a new electric one.
How does it work? Customers sign-up for the electrification service via HeyFiets.nl (or App) and upload a picture of their bike. Swugo makes an appointment to upgrade your bike – at home or one of the service centers – by replacing your front wheel with an electric front wheel. The smart batteries can be installed on any standard bike and are swappable; they can be charged at home or customers are free to refresh their batteries anytime at one of the service centers.
"Our ambition is to drive pollution out of cities, it's an amazing feeling to now see customers driving around with our prototypes and we can't wait to start rolling this out on large scale."
Jodi Kooijman | AMS Startup Booster Alumni | Co-founder swugo
How swugo got 'boosted'
During the AMS Startup Booster, swugo validated their assumptions properly and connected with potential partners and initiatives that helped them grow their business idea further. This combination of sharing expertise and network connections helped swugo to take the next step.
The Booster program paved the way for swugo to join the European EIT Urban Mobility Accelerator program – a EU-funded accelerator program. And from the 25 startups participating in this program from all across Europe, swugo was selected by the public as one of the top 10 finalists to present their business to a wide audience including EU City Officials and business representatives.
Currently, swugo's minimum viable product is tested with customers. The startup is now at the exciting stage where they can use real-world evidence to raise (pre)seed funding to develop the first generation of their product.
Can't wait to electrify your bike? Consumers can sign-up for a subscription via HeyFiets.nl >>
"The AMS Startup Booster team made exceptional efforts to connect us with their network, gain business insights and find opportunities to help our ideas grow. Pointing us towards the EIT Urban Mobility Accelerator is a perfect example of that!"
Jodi Kooijman | AMS Startup Booster Alumni | Co-founder swugo
The AMS Startup Booster helps you test and pilot your business idea
For over 3 months the AMS Startup Booster offered swugo access to the testing area of Marineterrein Amsterdam Living Lab, a Makerspace at AMS Institute, workshops and training, and connections with a large ecosystem of academics, city officials, private and public organizations.
The AMS Startup Booster guided swugo through their entire customer discovery phase. To achieve their goals, the team behind swugo had to go through extensive rounds of interviews with potential customers, get in touch with the right experts to test and pilot their technology and properly validate all their business assumptions.
"The most important thing we learned was to talk to customers and users immediately to validate our assumptions. Ideas are always great on paper... And then they meet reality."
Samuel IJsselmuiden | AMS Startup Booster Alumni | Co-founder swugo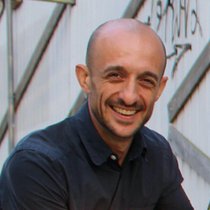 "Last year we had over 30 applications. It was amazing to follow the developments of our selected teams. Through our network we were able to help them pilot their technique, continue on to other (European) programs and even scale up. Can't wait to see the urban solutions of the next batch!"
Sign up for the AMS Startup Booster program 2022
Did swugo inspire you to boost your idea for a sustainable or tech business that impacts city life and solves urban challenges? We're looking for ambitious entrepreneurs to join our 2022 edition of the program!
With this program, we help you to turn your innovative ideas into reality and bring your startup to the next level. During a period of 4 months, you receive guidance from a diverse group of experts, we help you eliminate uncertainties, do a thorough customer discovery, and form a strong team. Ultimately, our aim is for you to venture out with a solid pitch and minimal viable product.