The safety and comfort of pedestrian spaces influences the quality of life in cities, but crowding can limit these gains. Cities and event managers are under increasing pressure to manage crowd densities and ensure the safety of visitors in public spaces - not only during large events and festivals, but also in current times of Covid-19.
CityFlows: managing crowded pedestrian spaces in 3 European metropoles
In recent years, a few European universities and municipalities have developed techniques to actively monitor crowd movements and proactively manage crowded spaces using real-time decision support systems. These pilot programs have shown that effective crowd management can substantially improve the liveability and sustainability of densely populated urban areas. Yet, at the beginning of 2020, there was no state-of-the-art Crowd Management Decision-Support System (CM-DSS) ready for large-scale deployment.
This is the challenge that a diverse consortium of partners set out to address in the flagship EIT Urban Mobility project, CityFlows. This project brings together a diverse consortium of partners from Amsterdam, Milan and Barcelona to launch a Crowd Management Decision-Support System to improve the safety and comfort of busy pedestrian spaces.
A startup to scale results: City Analytics
Despite initial delays due to the Covid-19 pandemic, the living lab projects of CityFlows in Amsterdam, Barcelona and Milan are well under way. Also, the CityFlows consortium reached a key milestone with the launch of the start-up: City Analytics. The technology used by City Analytics was developed in the CityFlows project to provide real-time information about the pedestrian flows in urban space.
"The recent launch of City Analytics, a start-up licensing the CityFlows CM-DSS software to government authorities, represents a major project milestone. City Analytics will boost the quality of pedestrian spaces, a timely development as cities look for reliable tools that can help them respond to the Corona crisis."
Dorine Duives | Assistant Professor Civil Engineering and Geosciences | TU Delft | CTO, Co-founder City Analytics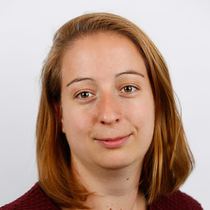 Real-time visualization of public spaces
City Analytics, with TU Delft researchers Dorine Duives and Vincent Gong and MSc MADE Alumni Matt Bearden as the co-founders, is a vehicle for turning the CityFlows Crowd Management Decision-Support System (CM-DSS) into a license-based Software-as-a-Service (SaaS) software package. This SaaS, will be available to city officials and crowd managers of pedestrian spaces (i.e. public spaces, train stations, event grounds, shopping malls, schools).
The platform empowers them to visualize the real-time state of their spaces, identify issues quickly, support their decision-making process and facilitate the deployment of more efficient crowd management measures. Effective crowd management improves the service and safety of these spaces and enhances connections to their related facilities.
The software package is ready to serve interested parties on the 1st of December onwards.
"With the launch of City Analytics, the crowd monitoring technology developed through CityFlows is ready to scale, thereby helping boost the quality of pedestrian spaces across Europe and internationally. This is more urgent than ever, especially as cities are looking for tools that can help them keep the Covid-19 emergency under control in the upcoming months and build resilient public spaces in the future."
Matt Bearden | MSc MADE Alumni | CEO, Co-founder City Analytics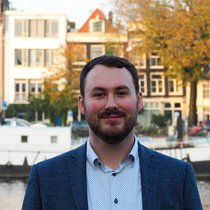 "Compared to its main competitors, the City Analytics software package is hardware independent, cloud-based, highly scalable, GDPR-proof and above all, highly customizable to the user's needs."
Dorine Duives | Assistant Professor Civil Engineering and Geosciences | TU Delft | CTO, Co-founder City Analytics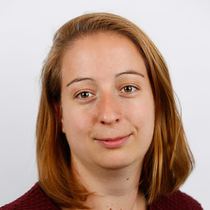 City Analytics selected for AMS Startup Booster
Not only was the milestone of launching City Analytics reached. This startup is also selected to take part in the AMS startup Booster. In the coming year, the focus will be on further developing their business case, and also connect other modes of transport, for instance bicycle flows, car flows and public transport.
For more information about City Analytics visit www.cityanalytics.nl.
Want to know more or looking to collaborate?