October 21st, marked the start of our 5-year CriticalMaaS project. MaaS – or Mobility as a Service – encompasses a wide-range of on-demand and flexible services that do not require owning a vehicle. This includes services like ride-sharing, ride-sourcing and e-hailing. In the last few years, several pioneers started offering these multi-user ride-sourcing services – Think companies like Uber and ViaVan.
During the CriticalMaaS kick-off, international and local experts, representing amongst others, the City of Amsterdam, Uber, ViaVan, and University College London shared their experiences, vision, findings, and plans in relation to MaaS and its consequences for urban mobility.
"Public authorities should explore the potential benefits of MaaS. Collaborating with different stakeholders, we'll soon be exploring the impact of a Mobility as a Service app for example to be introduced at the 'Zuid-as', the business district in Amsterdam."
Finn van Leeuwen | Project Manager Urban Development at City of Amsterdam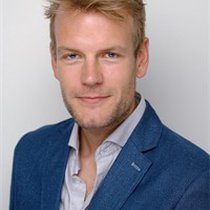 New services ask for reshaping mobility theories
MaaS breaks the conventional division between individual and collective travel alternatives. Therefore, existing theories and models of travel behavior, transport network and operations cannot explain or predict future behavioral dynamics, interactions and evolution for both supply and demand in the marketplace.
How does MaaS impact the urban mobility landscape of Amsterdam, a city that's is characterized by limited ability to expand infrastructure capacity, for example? As already experienced with Airbnb, the shared economy brings about benefits. However, it also introduces substantial externalities if not regulated.
The City of Amsterdam aims to be leading in exploring and embracing new mobility solutions that can tackle urban challenges like congestion. Therefore, with regard to the current mobility trends, a number of key questions are raised by CriticalMaaS that are of great importance for the future of (public) transport in Amsterdam, as well as other cities world-wide:
What is the potential market share of Mobility as a Service (MaaS) under different conditions? Will on-demand services scale up? And how can that be achieved? How should public transport evolve in response to this changing landscape? What is the role of policymakers to ensure meeting societal goals related to accessibility and equity?
"MaaS will only be able to relieve congestion if it allows for shared rides or when used as a feeder mode for public transit. As MaaS generally comes with relatively high marginal costs, it poses the risk to replace public transit rather than private transportation, resulting in increased traffic volumes."
Luis Willumsen | Lecturer at University College London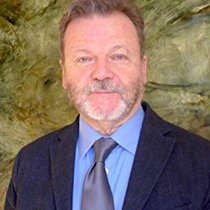 "Ride-hailing services like Uber compete with public transit when the transit service is poor, and complement it otherwise. Our research on the London Night Tube underpins this. It was found Uber usage increased from tube stations in the suburbs. Usage reduced in the city center after the introduction of the London Night Tube service."
Santosh Rao Danda | Research Scientist at Uber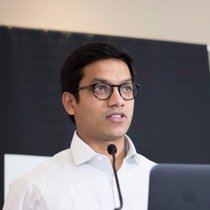 Interdisciplinary collabs for an integral perspective
During the kick-off event, a diverse audience, including representatives from public authorities, universities, public transit operators and mobility start-ups connected and engaged in inspiring discussions on these new mobility services and the future of urban mobility.
Furthermore, breakout sessions were organized by members of the Smart Public Transit Lab of the TU Delft. A short summary of the four sessions that were held:
The Market Potential of Pooled On-Demand Services:
Pooled on-demand services (such as UberPOOL, ViaVan, and LyftLine) can improve urban mobility, while providing flexible tailored solutions to their users. It sounds promising, but are individuals willing to use such services? New insights were discussed into people's willingness to share and the valuation of travel time, along with plans on upcoming research in the field.

Dynamics of Mobility-on-Demand Services through an Interactive Game:
An interactive day-to-day transportation choice game was played to show the effect of learning in the market adoption of MaaS services. Participants represented the Amsterdam travellers by making travel choices on consecutive days based on the alternatives that are proposed to you in a multimodal setting. Using the results of the experiment, the effects of congestion, pricing strategies and economies of scale on the market share of Mobility-on-Demand were discussed.

Operating Autonomous Public Transport - A MaaS-Perspective:
Traditional line/schedule based public transport plays an important role in mobility of people in urban areas. However, the launching of MaaS-schemes and innovative mobility solutions cause changes in the ways people travel. During this session, the implications of MaaS for public transport operators were discussed, with as starting point the simulation results of self-driving vehicles deployed for public transit.

Exploring the World of Ride-Sourcing Drivers:
In this Gig economy, it is equally important to take into consideration the drivers' role in a 'customer is king' era, in order to have a sustainable service. Insights were given into how ride-sourcing drivers make decisions and the implications of this on ride-sourcing platforms' system operations.
"A city-specific approach is needed for MaaS to complement the weak spots of existing public transit. For MaaS to have added value for a city, it should be shared, flexible, convenient and inclusive."
Yariv Hauer | General Manager at ViaVan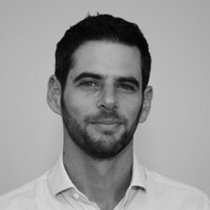 CriticalMaaS: What are the next steps?
The CriticalMaaS team looks back at an inspiring day and is excited to continue their research on the effects of Mobility as a Service on urban mobility. The next 5 years, our CriticalMaaS partners will focus on the development of network, operations and behavioural concepts, theories and models for the emergence of Mobility as a Service.
Find out more about the CriticalMaaS project or other Smart Urban Mobility projects that impact the City of Amsterdam and beyond:
CriticalMaaS is funded by a European Research Council (ERC) grant under the Horizon 2020 research and innovation programme, grant number 804469 and supported by co-funding from Amsterdam Institute of Advanced Metropolitan Solutions (AMS Institute).
Want to know more or looking to collaborate?