Two years ago, the first 18 students joined AMS Institute for classes on metropolitan challenges, entrepreneurial skills and data analysis in the urban context. Now they have developed to be the first generation of metropolitan innovators to graduate from the MSc MADE (Metropolitan Analysis, Design and Engineering) program.
On September 24th, we celebrated this milestone together with the first seven graduating students, their family and friends when receiving their joint degree diplomas from Wageningen University & Research and Delft University of Technology. This is extra special as these are the first engineering degrees that are handed out in the city of Amsterdam in over 450 years!
"After my bachelor Industrial Design, I wanted to focus on process design rather than product design to head towards more sustainable and circular environments. I got very interested in complex systems, such as the city. The MSc MADE also included a lot of multi- and interdisciplinary work, which I have always very much liked and challenges me to get the most out of ideas and solutions together with others."
Nono Leermakers, MSc MADE alumni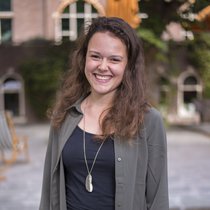 The graduation ceremony was a festive event, visited by family and friends, during which we looked back at two amazing years of learning, researching and tinkering in the city of Amsterdam and looked ahead at what comes next.
"It's been two years of many firsts, the MADE students have been true pioneers. Thank you for leaving your mark on AMS Institute for many years to come. We need you as pioneers to make a difference to this world."
Managing Director
During the graduation ceremony, it was emphasized how the MADE program in itself is in some ways a 'living lab'. A structure is provided, but the students have the freedom to chose their focus and make the program tailored to their personal ambitions. But also the collective effort is a very central element throughout the program. What they shared was an entrepreneurial spirit and the drive to do things differently. The students have been actively involved in making the program and the activities around it, for instance by taking part in the MADE program committee, founding the MADE.it study association and organizing study trips and throwing festive Christmas parties.
Before kicking off the MSc MADE program two years ago a market analysis was carried out that showed there was a need for graduates with an interdisciplinary MADE profile. With that in mind, it was great to see that all seven graduates had already found a job before the official graduation ceremony.
The MADE graduates will soon start, or have already started their jobs as: Policy Officer Sustainability at the Urban Planning Department) at the Municipality of The Hague, Environmental Consultant at Witteveen+Bos, Junior Advisor for the wastewater chain at the Hoogheemraadschap van Rijnland, Junior Project Manager at APEA (a research and consultancy firm focussed on the cradle-to-cradle principle), Technology Consulting Analyst at Accenture, Circular Fashion Lab Coordinator at Wageningen University & Research and trainee at the Ministry of Economic Affairs and Climate and the Ministry of Agriculture, Nature and Food Quality.
"MADE has not only provided new insights, knowledge and expertise, but also the freedom to specialize in specific subjects. For me this was in the field of energy transition. As a result I look forward to a very promising and enjoyable career and look forward to developing solutions on the topic of energy transition together with stakeholders from the energy sector."
Marjolein ten Haaft, MSc MADE alumni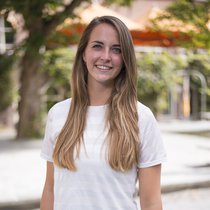 The first cohort of students has left their mark on the development of the MADE program. Moreover, they leave a physical mark on the institute, by leaving their names on the MSc MADE alumni map.
Stan Kaatee, Director of Economic Affairs at the City of Amsterdam, welcomed alumni to also make their impact on Amsterdam. He stressed the importance of the program for the City of Amsterdam, as the challenges they work on are very relevant for the city, and there is a great need or engineers that know how to solve these from a collaborative effort.
"Thanks to you at AMS Institute for developing this Master program and allowing for an amazing and inspiring journey to the person I have become over the last two years. Due to the amount of independence and flexibility I took every opportunity to grow academically and as a person. It definitely has been a tough ride at times, but exactly that allowed for the development of great friendships and connections, that I hope will last a lifetime."
Dieuwertje de Wagenaar, MSc MADE alumni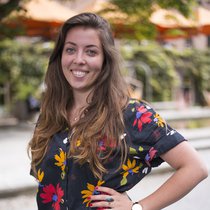 After these two pioneering first years of the master program it is safe to say that we will truly miss the MADE graduates. It is great to see that all of them so eagerly moved to their next phase of development by starting their professional careers. It goes without saying that we will follow their careers and aim to keep them closely connected to the institute, so we can jointly work on developing metropolitan solutions for the city of Amsterdam and cities worldwide.
I would be happy to tell you more about our MADE progam