Bajes Kwartier Ontwikkeling C.V. – a consortium of area developer AM, AT Capital and Cairn – and Amsterdam Institute for Advanced Metropolitan Solutions (AMS Institute) join forces to develop the living lab. Having signed the collaboration agreement, this marks the first step towards a unique cooperation for Bajeskwartier and the Amsterdam based knowledge institute.
Movable structures for innovation
"The goal of the collaboration is to test and apply new innovations in the field of sustainable area development in the new green, healthy Bajeskwartier city district. Think of, for example, vertical farming," says Harko Kloeze, project director Bajes Kwartier Ontwikkeling C.V.
"In a way, the Green Tower Living Lab can be seen as a construction trailer for sustainable area innovations. Just like the metaphor of these movable structures, living labs like this one can be 'relocated' and subsequently prove their value in other large-scale area developments."
Harko Kloeze | Project Director | Bajes Kwartier Ontwikkeling C.V.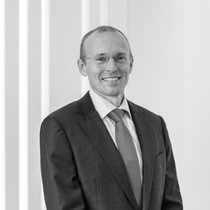 Innovation requires experimentation
Experiments in the Green Tower Living Lab focus on making the city and built environment more sustainable and liveable. AMS Institute, together with its researchers from Wageningen University & Research (WUR) and Delft University of Technology (TU Delft), give form to the experiments in the areas of water, energy, food, waste to health, mobility and circularity. WUR has also been closely involved in the vision and development phase of the Green Tower.
The Living Lab shows how innovation can be an integral part of large-scale development projects from the get-go. "In the Green Tower Living Lab, we test sustainable innovations on the basis of 'learning by doing'. Promising innovations can then be scaled up into solutions that we can implement to realize sustainable urban development and renewal," says Stephan van Dijk, Director of Innovation at AMS Institute.
"In light of this, the Living Lab can contribute to the sustainability ambitions of Bajeskwartier, and serve as an example for the sustainable development of other areas in the city of Amsterdam."
Director of Innovation
Visitors to experience innovation and sustainability
In the Living Lab, visitors and future residents can get acquainted with and learn about innovative solutions that can be implemented in Bajeskwartier to make the neighborhood sustainable and circular. For these innovations, both ecological and material loops are considered to realize a healthy living environment.
This includes, for example, generating energy from organic waste streams from the area, such as food scraps and garden waste. As well as the reuse and recovery of raw materials from, for example, wastewater and urine.
What will you see and experience from the Green Tower?
A first step is to test an application that can turn the current gray façade of the tower green. Sections of exterior facades in the area will be plastered with a concrete layer that allows for the growth of moss. This 'moss concrete' is developed by Respyre, a start-up from TU Delft
First the quality of this special type of moss-enabling plaster is examined, and how the moss develops on the concrete. Subsequently, it is tested how moss on such constructions contributes to the living environment for residents: for example, does it have a positive effect on heat stress in buildings and does it help to retain rainwater? It is examined whether the moss concrete can be applied to the entire tower – for the exterior of the building to also literally match the title of a "Green Tower".
Stay up to date on all the experiments and developments via ams-institute.org/greentowerlivinglab and bajeskwartier.com
For more information about Bajeskwartier, please contact:
AM, internal and external communication department | communication@am.nl
For media inquiries regarding the Green Tower Living Lab
Background information:
The AMS Living Lab way of working
In close collaboration with the City of Amsterdam, public and private partners, we work on designing and applying interdisciplinary solutions for metropolitan challenges in Amsterdam and the region. In the Living Lab methodology of AMS Institute, change and innovation go hand in hand with experimentation and the stimulation of knowledge exchange between different parties.
Urban Living Labs offer a free environment in which multiple stakeholders jointly shape the innovation process and thus discover, develop and test solutions for the urban challenges that exist. By developing new innovations on a small scale in a realistic environment – be it a product, a service, a technology, an application or a system – we design solutions that can be implemented on a larger scale. Click here for more information about our Living Lab approach.
From Bijlmerbajes to Bajeskwartier
In the coming years, Bijlmerbajes, commonly known in the city of Amsterdam, will transform from a closed prison area to a vibrant new district of Amsterdam, with 1350 new homes and unique hotspots. Bajeskwartier will be a place for city dwellers who believe that the city can also be 'something else': sustainable, conscious, healthy.
Bajeskwartier is a development of Bajes Kwartier Development C.V. This is a consortium of area developer AM, AT Capital and Cairn. For more information: bajeskwartier.com
The Green Tower itself is designed by FABRICations