Former prison makes room for sustainable neighborhood
At the former site of the Bijlmerbajes prison in Overamstel, Bajes Kwartier Ontwikkeling – a consortium of AM, AT Capital and Cairn – is developing a new sustainable neighborhood that will be home to 1350 new residences.
Bajeskwartier has ambitious sustainability goals to implement innovative sustainable solutions for healthy living, climate resilience, sustainable energy and circular urban food systems. The ambitions are centered around seven focus areas:
1) Energy-neutral neighborhood;
2) Gas-free neighborhood;
3) Closed waste cycle (bio-waste (re) usage);
4) Circular material use;
5) Rainproof;
6) Healthy Urban Living, and;
7) Low-traffic neighborhood.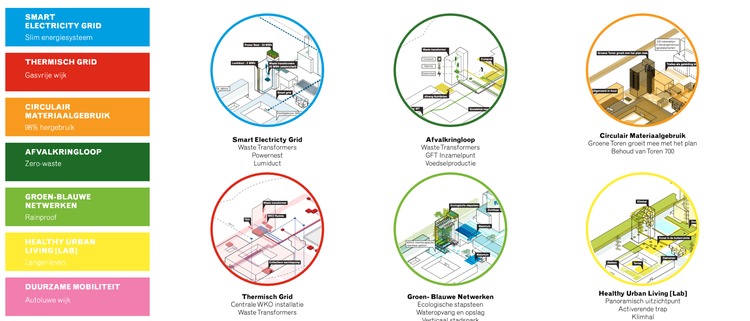 Green Tower becomes sustainable heart of Bajeskwartier
In the Bajeskwartier, one of the six old prison towers will remain and be transformed into the 'Green Tower'. The Green Tower will become the sustainable heart of the Bajeskwartier as it will be the place where all sustainable systems come together (smart grid, ATES, WKO, waste hub, etc.).
The Green Tower will not only be a technical hub, but it will also have an important public function. Designed as a vertical green park, it will be a place where residents can sport, relax, linger and learn. The Green Tower will have an important educational function as it will educate residents and visitors from outside the Bajeskwartier, about sustainable urban development through an open educational route. The route will guide visitors through the Green Tower and interactively showcase various sustainable systems.
"What I find inspiring about the Green Tower Living Lab is that because the Bajeskwartier is still under development, this not only creates opportunities for innovations to find an experimentation site. Successful scalable solutions also find a launching customer in the Bajeskwartier neighborhood."
Aranka Dijkstra
Former Program Developer Living Labs at AMS Institute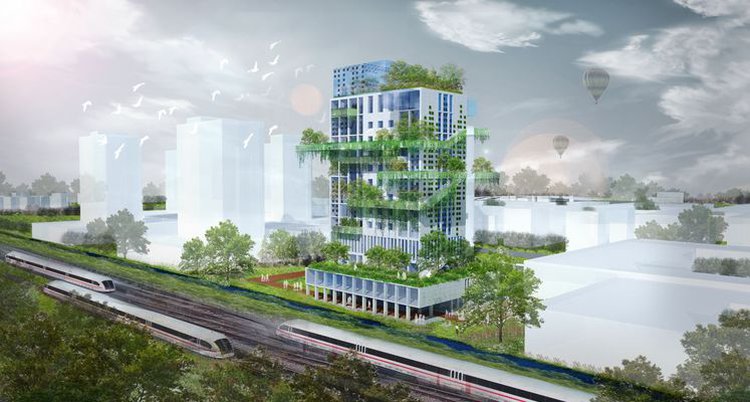 Green Tower Living Lab
Through the collaboration between Bajes Kwartier Ontwikkeling (BKO) and AMS Institute, the Green Tower will also provide space for experimentation and scientific research. Using the AMS Urban Living Lab Way of Working approach, BKO and AMS are designing and implementing an urban living lab.
During the development of Bajeskwartier, the 'Green Tower Living Lab' will harness and accelerate innovation by providing both the Green Tower and the broader area of Bajeskwartier as a test and experimentation ground for new urban innovations.
The aim of the Green Tower Living Lab is to facilitate entrepreneurs, researchers and companies to experiment with sustainable urban innovations and upscale the learnings to other urban development projects.
Although open to all kinds of urban innovations, the Green Tower Living Lab will have a focus on:
1) Realizing a circular urban food system including nutrient- and resource recovery;
2) Applying circular and sustainable building materials, and;
3) Realizing healthy and circular living.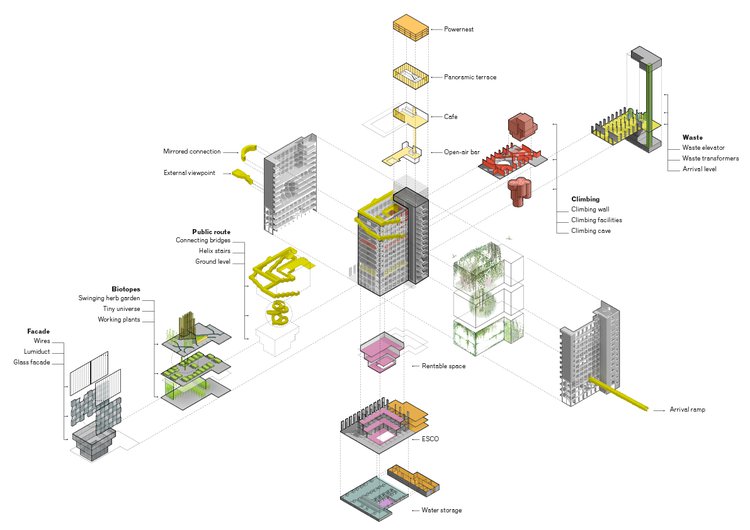 Learning by doing
We would not be true to experimentation, if we would not learn by doing. That is why, while setting up the organizational aspects of the Green Tower Living Lab, we are currently exploring and looking for experiments and research opportunities that can possibly land in the Green Tower and/or in broader Bajeskwartier district from January 2021 onwards.
Are you interested in exploring possibilities for experimentation through the Green Tower Living Lab? Contact us! We are looking forward to hearing from you.
For more info about the Green Tower Living Lab download the flyer.
Want to know more about the Green Tower Living Lab?
Partners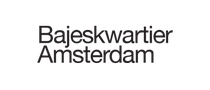 BKO | A consortium of AM development, AT Capital & Cairn