During their studies, MSc MADE (Metropolitan Analysis, Design and Engineering) students focus on challenges, entrepreneurial skills and data analysis in the urban context. Over the course of two years, the students develop to be metropolitan innovators, with a creative and collaborative mindset. These two years flew by, and now, with their well-earned diplomas - a joint degree by TU Delft and Wageningen University & Research - in their pockets they can call themselves MSc MADE Alumni!
"My goal was to find a way to connect design and research. For me, it was about leaving 'technology' and diving more into complex issues from a societal perspective and use that to become a better designer. MSc MADE's novel approach was exactly what I was looking for and I think it's what we need in the workforce in the future. The prospect of working on all scales and getting to work with other disciplines and learning from people outside my own comfort zone really excited me."
Anne Bruggen | MSc MADE graduate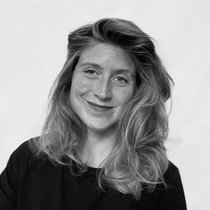 "I wanted to help improve my beautiful city Amsterdam with the increasingly more difficult challenges it faces. But also in general, getting this knowledge and using the knowledge for the world, MSc MADE just made sense to me."
Cihangir Tuna
Learning, researching and tinkering in Amsterdam
Every year the Graduation Ceremony is a big festive event, during which we look back at two years of learning, researching and tinkering in the city of Amsterdam. We celebrate students becoming alumni and entering the work field.
Last week, we celebrated this milestone together with the 23 graduating students, their family and friends when receiving their joint degree diplomas from Wageningen University & Research and Delft University of Technology.
And not to forget our tradition: during the ceremony, the students pin their mark on the Alumni Map. They are asked to mark a spot on the map of Amsterdam that is of great value to them. You can find it proudly hanging at AMS Institute.
"We're proud to see this new cohort of MADE students taking their next steps. Their graduation made us reflect at all their accomplishments reached under very challenging circumstances. One of last year's highlights was to experience the constructively critical and collaborative attitude of the students during this pandemic. And how they time and time again maneuvered through the Corona waves."
Program Director MADE
"One of many highlights of my time as a MADE student? Having a room at AMS Institute filled with 104 bikes... I will continue my bike theft research for a bit, and plan to take up a research position after."
Titus Venverloo | MSc MADE graduate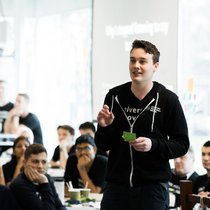 Entrepreneurial spirits with a drive to do things differently
During the graduation ceremony, it was emphasized how the MADE program in itself is in some ways a 'living lab'. Although a structure is provided, the students have the freedom to chose their focus and tailor the program to their personal ambitions. Also, the collective effort is a central element throughout the program.
Selecting highlights of the past year is a tough one, Anita van Oosten (Educational Coordinator MSc MADE MADE) indicates. From alumni, first- and second year students collaborating all together during open days and other events, brainstorming about new initiatives in and outside the programme, to having drinks together at AMS Institute.
What our MSc MADE students all share is an entrepreneurial spirit and the drive to do things differently. Like previous years, they have been actively involved in further developing the program and the activities around it, for instance by taking part in the MADE program committee and joining activities organized by the MADE.it study association.
"Next to the MSc MADE courses, I participated with 'Catch and Tap' in the AMS Startup booster, was student-assistant for a year and participated in varying projects by AMS Institute's employees."
Amy Kurver | MSc MADE graduate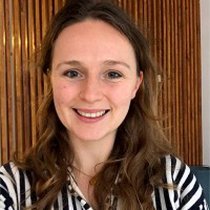 "The impressive outcomes of the MADE Living Labs was surely a highlight of MSc MADE last year! This gives a great impression of the expertise, skills and abilities of our graduates."
Toine Andernach
Former Coordinator 2nd Year MADE at AMS Institute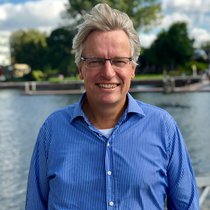 A bright future in sight
What are the future plans of our urban engineers? From taking a 'step back' to explore what's next to applying for positions as sustainability experts to already working as a landscape designer, urban planner, consultant, co-creation expert, or entrepreneurship program associate at our very own AMS Institute; many of our graduates have found jobs where they share their gained expertise and skills. One thing's for sure: they all have a bright future in sight.
"What I personally found most enjoyable about the MADE programme was working together with people that were extremely talented and had a wide variety of competences and interest."
David Crommentuyn | MSc MADE graduate
"This cohort of students were in their first year when I started my role as Education Coordinator, and therefore hold a special place in my heart. This group of people showed to be very proactive and they took MADE to another level. To the graduates: be the linking pin that you have showed to be during your studies. This fast changing world needs you!"
Educational Coordinator MSc MADE
Best of luck to our MSc MADE alumni
It is safe to say that we will truly miss the MADE graduates. It is great to see that many of them so eagerly moved to their next phase of development by starting their professional careers. It goes without saying that we will follow their careers and aim to keep them closely connected to the institute, so we can jointly work on developing metropolitan solutions for the city of Amsterdam and cities worldwide.
AMS Institute wishes all the graduates lots of luck in their future endeavors and hopes to see them again soon. Last but not least, some advice for our new graduates from Toine Andernach (Coordinator 2nd Year MADE): Above all, choose work that makes you smile!
Want to know more about our education program?
Questions about MSc MADE?