In our very first Scientific Conference, this 16-18 February, we explore and discuss how cities can transform their systems, to become more livable, resilient and sustainable, while offering economic stability.
What does our 'Integral City' look like?
The second day of the conference was kicked-off by AMS Institute's Director of Innovation Stephan van Dijk. Today revolved around the theme 'Integral City ', how to realize this, and more importantly, how to integrate this in our city now.
To elaborate on this topic, Stephan gave the floor to Josja van der Veer (Director of the City of Amsterdam). She stressed the fact that when talking about integral development, we need to take all the existing values (economic, social, ecological) in mind and look at the DNA of the city.
"To realize the integral city, we must work together and cooperate with residents, entrepreneurs and scientific institutions, such as AMS Institute."
Josja van der Veer | Director | City of Amsterdam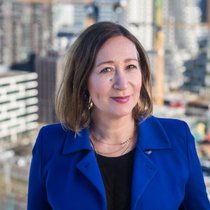 Rebuilding our thinking about cities from the ground up
As our keynote speaker, Wouter Veldhuis - Chief Government Advisor on the Built & Rural Environment - zoomed in on today's theme 'Integral City' and addressed methods we can integrate to work towards the future. During his keynote, Wouter tells us that we need a shift in the way cities and society are behaving. In other words, if you look forward to the 22nd Century, there is a need for a new big story that moves us. We are at the start of a necessary transition where we switch from an economy based on prosperity to an economy based on wellbeing.
"The 22nd Century starts now with community building, trust and reciprocity."
Wouter Veldhuis | Chief Government Advisor on the Built & Rural Environment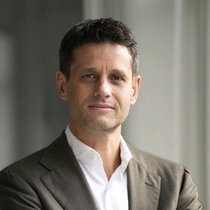 More participation with an inclusive bottom-up approach
After the keynote of Wouter, we got to listen to a reflection by Tjeerd Haccou (Space&Matter). In short, he indicated that although holistic approaches are being followed, trying to maximize possibilities within a certain area, more participation is needed.
Both private parties, as well as public parties, must be involved and a bottom-up approach should be achieved. To do so, systems have to be in place that make these new developments attractive for everyone. In order to create change, everyone must be involved and the current mindset has to be modified.
"We need to search for integral solutions for space competing needs in our city regions - like housing, biodiversity, and food production."
Tjeerd Haccou | Founding Partner | Space&Matter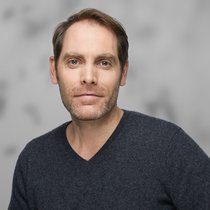 "Everybody can contribute to a better, safer more liveable city. We just need to work together."
Pablo Decelis | MADE Student | AMS Institute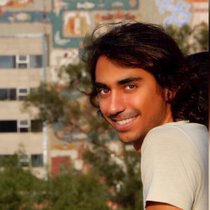 Designing our future cities requires an integral approach
After a short break, we ended the morning with a dynamic panel discussion between Albert Jan Kruiter (Instituut voor Publieke Waarden), Sanda Lenzholzer (Wageningen University & Research), Pablo van der Lugt (TU Delft/AMS Institute), and Sacha Stolp (City of Amsterdam). The key insight that came out of the discussion, is that we must act now and change the way we are heading.
However, this does not mean destroying what has been built throughout the years, but rather being able to take advantage of the urban fabric and work with it in the best way possible. While some actions may show results in months to a few years, others may take much longer than that. But what is it that we have to do now? This question can only be answered through an integral approach with a view towards the future.
Rewatch sessions @ openresearch.amsterdam
With over 50 presentations, workshops and special sessions, it's a tough task to choose. Missed out on an interesting presentation? We've got you sorted! You can now access the sessions online. Each conference day, the City's Chief Science Office shares a selection of presentations on the platform of openresearch.amsterdam. Videos of these sessions are recorded every day and put online as soon as possible. They are accompanied with a short article.
Openresearch.amsterdam is a digital platform for research, knowledge, and innovation about Amsterdam and the metropolitan area. The goal of the platform is to share knowledge, to show relations between different kinds of knowledge, and to work together in research projects. Openresearch.amsterdam is part of the sustainable knowledge infrastructure of municipalities, universities (of applied sciences) and other stakeholders in the Amsterdam metropolitan area.
"To create the city of the future, we need to find ways to make the changes happen. It is also important to keep track of these changes. At openresearch.amsterdam we provide you with a selection of presentations from our conference changemakers."
Editor openresearch.amsterdam
What's next on the program?
The conference sets the stage to spark a dialogue between scientists, policymakers, students, and industry partners from different backgrounds and areas of expertise. The next couple of days, we also have our day programs filled with exciting keynotes, panel sessions, workshops, special sessions and paper presentations during which we cover topics such as urban green and circular strategies, new urban mobility frameworks, the energy transition, and local urban food production.
Day 3 | Feb 18 - The conference will conclude with the theme 'Reinvented City' on Friday the 18th. This day will address the question 'how do we get there?'. With a keynote by a.o. Anna König Jerlmyr.
For the full program per day visit the website and find out more about the 50+ workshops, special sessions and paper presentations. To get an overview of the program, download 'the program at a glance' here.