In our very first Scientific Conference, this 16-18 February, we explore and discuss how cities can transform their systems, to become more livable, resilient and sustainable, while offering economic stability. The start of today's conference was a video with AMS Institute's Scientific Director Eveline van Leeuwen guiding us through the office and showing all the different facets AMS Institute has to offer.
What does our 'Future City' look like?
Together with Ger Baron, the City of Amsterdam's Director Digital and Innovation, Eveline officially kicked off the conference. As today revolved around the theme 'Future City', Eveline discussed the challenges cities face - linked to the energy transition and sustainable food systems for instance - and the change that is required to make our cities sustainable. Ger elaborated with some significant examples of what we should keep in mind when discussing the Future City.
"We live in a rapid changing society. With the rise of digitization, it is an interesting question of who takes ownership. Do we let technology make decisions for us or do we, the human, decide what technology will do for us?"
Ger Baron | Director Digital and Innovation | City of Amsterdam/CTO innovatieteam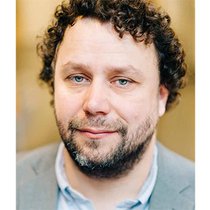 Sitopia: How food can change the world
Our keynote speaker, Carolyn Steel - an architect, writer and leading scholar on food and cities - zoomed in on today's theme. During her enthusiastic keynote, she approached the evolution of food from the past till now and looked at future opportunities for food systems in cities. Carolyn made the public realize that food does not only shape our bodies after Christmas, but also shapes our climate, economy, society, our entire world.
Through time, we have grown detached from the food system, especially if we live in cities. This has resulted in accepting or turning a blind eye to the means of growing food and keeping farm animals. Because, let's face it... food is no longer physical. Therefore, she introduces the word Sitopia: we have to use food as a lens to decide what our society should look like.
"It is necessary that people get closer to farmers and create independent channels through which they have access to fresh food and empower farmers into upgrading their farming systems, prioritizing regenerative agriculture and organic farming."
Kristina Brodnevskaya | MSc MADE Student | AMS Institute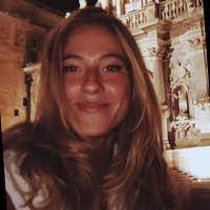 The impact of vertical farming on our urban food systems
Ard van de Kreeke (GROWY) reflected on the keynote of Carolyn Steel. GROWY developed a fully robotized data driven vertical farming system to produce microgreens in Amsterdam - plans are to roll out over the world for producing microgreens, herbs and salads. Ard stated that urban farming has nothing to do with feeding the people, but it is about connecting people to food again.
The key take away from Kristina Brodnevskaya, a student of our master program MADE, is that she finds it extremely promising that the vertical farming solutions by GROWY can be implemented in countries such as the Emirates. Here, fresh foods are largely imported as the climate doesn't allow for in situ farming. Such innovations could alleviate the problems of hunger by producing fresh foods locally.
How urban data can provide collective knowledge to help sustain urban development
After having gathered all this knowledge and expertise, it was time for a look back in the form of a panel discussion between Jan Duffhues (City of Amsterdam), Sigrid Wertheim (Wageningen University & Research), and Eveline Buter (Witteveen+Bos).
This group discussed the necessity of food in the policy domain as well as the public domain. Our panel members talked about the relevance of urban data in providing collective knowledge to help sustain urban development. Lastly, they discussed the triple helix model of innovation which is about interactions between academia, industry and government, to foster economic and social development. This model will help to co-create our cities on the base of an holistic approach to stakeholder involvement.
"Amsterdam is relatively small, but we have so much diversity in our city. With all these backgrounds we can learn from each other and really consider what is best for us, what do we really need?"
Assoc. Prof. & AMS PI
What's next on the program?
The Conference sets the stage to spark a dialogue between scientists, policymakers, students, and industry partners from different backgrounds and areas of expertise. The next couple of days, we also have our day programs filled with exciting keynotes, panel sessions, workshops, special sessions and paper presentations during which we cover topics such as urban green and circular strategies, new urban mobility frameworks, the energy transition, and local urban food production.
Day 2 | Feb 17 - The second day of the conference is linked to the theme 'Integral City'. This day will continue the discussions of day one (the future city), and will dive into the question 'how can we do this?'. With a keynote by a.o. Wouter Veldhuis.
Day 3 | Feb 18 - The conference will conclude with the theme 'Reinvented City' on Friday the 18th. This day will address the question 'how do we get there?'. With a keynote by a.o. Anna König Jerlmyr.
For the full program per day visit the website and find out more about the 50+ workshops, special sessions and paper presentations. To get an overview of the program, download 'the program at a glance' here.
Want to know more or looking to collaborate?