During their studies, MSc MADE (Metropolitan Analysis, Design and Engineering) students focus on challenges, entrepreneurial skills, and data analysis in the urban context. Over the course of two years, the students develop to be metropolitan innovators, with a creative and collaborative mindset. These two years flew by, and now, with their well-earned diplomas - a joint degree by TU Delft and WUR - in their pockets, they can call themselves MSc MADE Alumni!
"What I enjoyed most during the Master was meeting like-minded people that I appreciate a lot as my friends and hanging out with them. "Hanging-out" could be defined as drinking beers in a park, but also working hard on a project for MADE. The people here were really my highlight!"
Julia Vermaas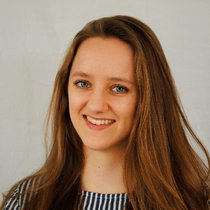 From students to urban innovators
MSc MADE is not like every other Master's Degree. Although a there is a set structure, the students have a lot of freedom to choose their focus and tailor the program to their personal ambitions. It is no surprise that the career paths of the students are diverse.
From traineeships at Provincie Noord-Holland and Dura Vermeer to solving waste management in developing countries. Also, many have indicated they aspire to share their knowledge and make an impact on the urban environment as sustainability consultants.
"This group of students showed to be very resilient. They managed to graduate during lockdowns and via online or hybrid meetings. I am proud of their persistence and professional attitude. During the Graduation Ceremony these students showed to be a group of ambitious people. Almost every one of this group of students already found a job and is busy in making cities more sustainable. I cannot wait to see these group of urban engineers back at the Institute for alumni activities and other professional events."
Educational Coordinator MSc MADE
To our graduates, thank you for joining us at AMS Institute for 2 years of learning, researching and developing your ambitious ideas to make Amsterdam more resilient and just. We're proud to have you as our MADE Alumni, and we wish you the best of luck with your future endeavors developing metropolitan solutions for this city and beyond!
To stay updated on all MSc MADE related activities, follow the LinkedIn page.