Before we introduce you to the teams behind these innovating ventures, exciting news for all aspiring entrepreneurs out there... The applications for the next Startup Booster program, starting in Oktober 2023, are now open! If you are passionate about creating a sustainable or tech business that addresses urban challenges, click here to find out more and apply.
"The Startup Booster program truly helped to accelerate and focused in actions. it is also a great opportunity to meet new entrepreneurs, passionate experts as well as key professional mentors critical to move forward and continue to develop the project."
Marie Degoulet, Founder OJOA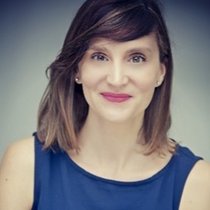 During the AMS Startup Booster final pitches at Codam, the startups Flesk, Under Construction, OJOA, &Lighted, and Landia captivated the audience with their innovative business ideas. The mixed crowd consisted of private companies and public organizations, city officials, AMS staff, researchers, and students, all curiously awaiting the new solutions.
As the startups took the stage one by one, the jury of five posed sharp and insightful questions, aiming to understand their business models, market potential, and competitive advantages. Now, let's delve into the impressive startups and their visions:
OJOA
OJOA tackles the challenge of food waste in Europe by upcycling imperfect fruits and addressing the lack of healthy products in the market, particularly for healthy hydration. Founders Marie Degoulet and Roxane Rajabali, are driven by a mission to make health accessible, natural, and circular.
OJOA addresses two key issues: the wastage of fruits that don't meet market standards and the challenge of finding healthy, and delicious products from imperfect fruits and plants. They create sugar-free, 100% natural products that are free of additives that still deliver great taste, encouraging individuals to adopt better products for their health and the environment.
Marie's expertise in product development and passion for fruits and plants transformation combined with Roxane's background in the food industry helped them to ensure solutions created are both delicious and sustainable for the consumers. Together with a group of top volunteers and mentors specializing in innovation and circularity, they are committed to making waste precious for health and the environment. The team is motivated to find simple and healthy solutions that help individuals adopt positive daily habits while making a positive environmental impact turning food waste into (w)health.
"Health is the most precious asset we have in life. We believe that adopting small positive daily habits is essential for our well-being. Taking care of ourselves should be simple, natural, and filled with joy both for you and the planet."
Roxanne Rajabali, CMO, OJOA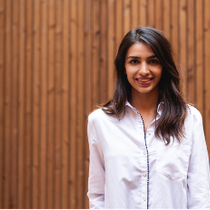 &Lighted
&Lighted is dedicated to tackling the pressing issue of plastic waste, specifically in the plant industry. With approximately 3 billion plastic plant pots used annually in the Netherlands alone, the environmental impact is staggering, consuming 30,000 tons of plastic. This is equivalent to the weight of 20 Eiffel Towers.
The team behind &Lighted, the MSc MADE students Bianca Bodewes, Elise Rutten, Julia Roks, and Yse Tuynman, aim to revolutionize this industry with their NurtureBag. This microbial material-based plant pot is strong, flexible, see-through, compostable, and produced without using fossil fuels.
The NurtureBag offers a sustainable alternative to traditional plastic plant pots. Its compostable nature allows it to decompose into nutrient-rich soil, reducing microplastic pollution and eliminating the need for repotting. This eco-friendly approach not only benefits the environment but also provides plants with a healthy boost.
"We've learned so much during the Startup Booster program. By attending six hours of workshops every week and immediately applying the acquired knowledge to our own business, we received thorough training that enabled us to quickly develop a foundation for our start-up."
Julia Roks, Co-Founder &Lighted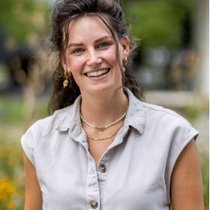 Flesk
Students face challenges when it comes to finding suitable study spots for their projects and exams. Concentrating at home can be difficult, and alternative study locations are often fully booked. Additionally, students may be unaware of their numerous career opportunities as they embark on their academic journey. Meanwhile, businesses contend with fierce competition in recruiting talent and lack direct access to the pool of graduating students. On top of that, these businesses often have few desks available due to the shift to hybrid working. Founders Fenne Wijminga, Savanna Kamsma, and Sam Groen, first-year MSc MADE students, aim to bridge this gap by enabling students to network with potential employers and vice versa.
Flesk's platform connects businesses with available, unused desks in hybrid workspaces, offering students productive study spots. This addresses the study spot shortage and creates networking opportunities for students and potential employers. Moreover, companies can leverage the platform to advertise vacancies, propose thesis topics, and organize informal events like networking drinks.
"We are determined to establish a seamless connection between students and the job market."
Sam, Co-Founder of Flesk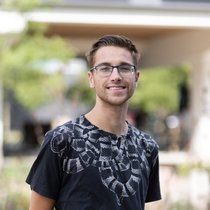 Under Construction
Fences around construction sites are a necessity to provide safety. Although necessary for safety, these fences often obstruct the landscape and create a dull and uninspiring environment. The team at Under Construction believes that there is an opportunity to transform these spaces into visually appealing areas that contribute to the livability and safety of the community.
To tackle this problem, Under Construction provides add-ons that can be easily attached to existing construction fences. By incorporating elements such as plants, artwork, educational information, and interactive features, Under Construction aims to enhance the visual perception around construction sites, making them more engaging and contributing to a sense of place.
The team behind Under Construction consists of five motivated MSc MADE students: Anneke Haverlag, Carlos Herrera Ventosa, Catia da Silva Ribeiro, Hannah Norman, and Marta Nosowicz.
"We believe our add-ons can bring vibrancy and liveliness to the city. We do this by creating a nicer city for its residents, and by helping construction companies and the municipality with reducing complaints, as well as providing a place for education and information."
Anneke Haverlag, Co-founder Under Construction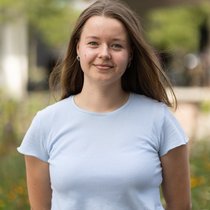 Landia
As the world becomes increasingly interconnected, the number of expatriates moving to new countries in search of better opportunities is on the rise. However, the rental process for expats often poses significant challenges, including late payments and difficulties finding suitable properties from afar. Recognizing these pain points, LANDIA has set out to revolutionize the rental experience for expatriates, offering hassle-free solutions to ensure a smooth transition to their new homes.
Through innovative technology and a customer-centric approach, LANDIA aims to help expats to find their dream homes while still living abroad, simplifying the relocation process and creating a brighter future for those embarking on this exciting journey.
Founders Rafael Padilla and Rodrigo Retana are determined to make LANDIA the go-to platform for expats seeking their dream homes while navigating the complexities of living in a new country.
"The Startup Booster-program is a perfect fit for entrepreneurs trying to make sense of their ideas and finding the sweet spot between feasibility, desirability and viability."
Rafael Padilla, Co-founder Landia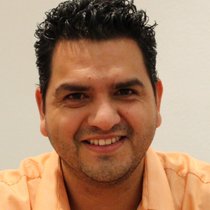 Celebrating winners!
After the startups' compelling pitches, the jury engaged in a thoughtful deliberation session, meticulously evaluating each team's merits, the impact of their solutions on urban challenges, and the potential for scalability and success. The decision-making process was challenging, given the quality and creativity demonstrated by all the team.
Ultimately, all five AMS Startup Booster program teams emerged as winners, earning well-deserved recognition for their innovative ideas and dedicated efforts. To support them on their continued journey, each team was awarded a prize specifically tailored to their individual needs and developmental areas:
Under Construction and Flesk were honored with the Value Proposition Design Prize. This prize offers a set of top-notch coaching sessions provided by YES!Delft experts, and aims to refine their startups' value propositions further and propel them towards success.
&Lighted and Landia were granted the Business Model Design Prize. This prized opportunity involves a 1-week intensive business model training facilitated by StartHub Wageningen, equipping them with essential skills and knowledge to validate their business models and pave the way for sustainable growth.
The inspiring team of OJOA, tackling food waste in Europe, received the Product Development Prize. This prize, offered by the AMS Urban Prototyping Lab, is valued at 5,000 euros and will significantly accelerate their product development journey, bringing their vision to life.
Such achievements would not have been possible without the unwavering support of our fantastic jury members. We thank Jolien de Jongh, Gitte Schober, Lara Guerrini, and Asier Segura Elorza for their dedication and contribution. These professionals generously devoted their time and expertise to provide constructive feedback and insights to our teams, empowering them to grow and thrive as urban-tech entrepreneurs.
Sign up for the AMS Startup Booster 2023 fall-program
If you're inspired to turn your innovative ideas into reality and take your startup to the next level, sign up for the AMS Startup Booster 2023 fall-program. Over a period of three months, starting in October, you'll receive guidance from a diverse group of experts, eliminate uncertainties, conduct thorough customer discovery, and form a strong team. The program aims to equip you with a solid pitch and a minimal viable product, setting the foundation for your entrepreneurial journey.
To apply for the Startup Booster fall-program 2023, click here (deadline: Oktober 1st!). If you have any questions, don't hesitate to reach out to Ioannis or Kristina.
Want to know more about the AMS Startup Booster?
Want to know more about our entrepreneurship program or looking to collaborate?