Cement is an indispensable binding agent in concrete, which otherwise contains sand and gravel. To produce cement, calcium carbonate (CaCO3) is converted into calcium oxide (CaO) by heating it to 1000°C. This process releases a lot of CO2.
Concrete structures that are demolished at the end of their lifetime contain large amounts of cured cement. Until now, this cement stone has only been suitable for use as a filler in new concrete or asphalt. To reuse this 'spent' cement as a binding agent, it first has to be reactivated. Various methods have been tested to this end, but most are very energy-intensive and do not always produce the desired quality.
"From the input of the expertise of the entire value chain, from raw material to recycled product, we expect to be able to make an important contribution to the task of the construction sector to achieve a significant reduction in carbon dioxide emissions by 2030."
Richard Gosselink, project coördinator Wageningen Food & Biobased Research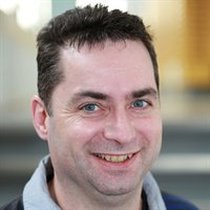 Closing the cycle
The new project, 'Cement Recycling Using Biobased Chemicals', is studying methods to reactivate cement stone via chemical routes, at room temperature, in an alkaline environment and in combination with biobased additives. In this process, the used cement paste is dissolved and converted it into a new, strong, chemical product that does not dissolve in water and performs equally well as the original cement. This closes the concrete cycle.
Thanks to this development, significantly less new cement will be needed in the construction industry, saving a lot of CO2 emissions. Moreover, with this method, biogenic CO2 is sequestered for a longer period of time. As such, this project will make an important contribution to the Dutch government's ambition to halve the total CO2 emissions of the Dutch construction industry by 2030.
New chemicals
The intention is to use additives derived from organic by-products of the agrifood industry. These are by-products like starch and pectins that are not used for food consumption, but currently end up in animal feed and industrial applications. The researchers think their project will lead to the development of a completely new range of economically valuable biobased chemicals.
Consortium
The 'Cement Recycling Using Biobased Chemicals' project, which will run for three years, originated from the BTIC Circular Concrete Innovation Programme that works with several regional research labs. A strong consortium of industrial parties will support the research. These include ProRail, an organisation that uses large quantities of cement products (such as railway sleepers) and is considered a key launching customer. Other partners include Urban Mine (concrete recycling), Rijkswaterstaat Major Projects and Maintenance (infrastructure) and Preco (concrete products). AMS Institute and the municipality of Amsterdam have joined the research consortium in the second year. The plan is to test a number of new products in the final year in a field lab setting. Upon successful completion of the project, the new recycling technology will be shared with the relevant industrial partners.
The project is funded by the province of Gelderland and the municipality of Amsterdam.
Want to know more or looking to collaborate?
Want to know more or looking to collaborate?