Amsterdam appears in many ways an ideal city to live in. But, just like other cities, it also faces several social and ecological challenges, such as housing shortages, traffic congestion, air pollution and the energy transition. The city already monitors progress on these challenges, but this is often done by 'problem' and in different ways, whilst a lot of these challenges are intertwined. Improving the city requires approaches and solutions that address challenges simultaneously and monitoring be done broadly. The Ideal(s) City project focuses on making the connections clear between monitors, goals and frameworks. We untangle urban challenges and use the ocean of information that is already available to gain new insights and form a more complete picture of the city .
"We strive to develop a framework that can be used to to measure the impact of strategic decisions and of concrete projects on the ideals of the city."
Program developer Ideal(s) monitor
The project includes three parts.
Inventory of monitors
We started by identifying, analyzing and mapping how different monitors differ and overlay. In addition, we pinpointed what topics these monitors might miss and if the right indicators and data are used to measure what really matters. Our analysis and comparison of, initially, eight different monitors, resulted in a dazzling overview of almost 550 different indicators.
Identifying the ideals
With its rich history and cultural heritage, its beautiful and iconic canals, and its vibrant and diverse population, you can say that Amsterdam is a unique city. Along this line, we expect that Amsterdam has a specific set of ideals that are pursued in its own way. As a second part of the Ideal(s) City project we focused on identifying the ideals of Amsterdam. What kind of city does Amsterdam want to be? By analyzing the visions, values and ambitions of the municipality that are described in the past thirty years of program and coalition agreements, we identified to following seven ideals:
Be a collective city in which citizens, civil servants and companies collaborate together
Be a city with equal opportunities for everyone
Be a city with an administration that follows good governance principles
A city of freedom, that is open-minded to all kinds of people
Be a city that stays within planetary boundaries, both here and now, elsewhere and in the future
Be a city that thrives and progresses, with creativity and entrepreneurship
Be a safe and healthy city
Develop an ideals framework
In the third part of the Ideal(s) City project we combine the ideals and the indicators into one framework. This way we merely reshuffle and combine information that is already available. In addition, we apply this ideals framework to two case studies.
In the first case study we explore if we can apply the framework to a smaller scale project, which is the redesign of a crossing. By collecting data on the different indicators related to the ideals we aim to show how this smaller scale project can contribute to the ideals of Amsterdam and to other existing goals. In a second case study, that is planned for the beginning of 2023, we will apply the framework to a larger scale project. Based on the lessons of the two case studies the framework will be elaborated further, and we will have a first version of a professional measuring instrument.
Data from the City of Amsterdam
We realize this project in close collaboration with the City of Amsterdam. The City of Amsterdam collects a lot of information on its current state. They already monitor, among others, greenhouse gas emissions, household waste, poverty and debt among residents, commuting, the labor market or economic growth. These monitors help us in providing insight on the progress that is being made on specific goals, such as the social domain or on spatial aspects and sustainability. In addition to monitoring departmental issues and goals, the City uses overarching frameworks that transcend departments, including the City Doughnut approach, the Sustainable Development Goals (SDGs) or Brede Welvaart (well-being). In the Ideal(s) City project all this information is used and brought together.
Research output
Curious about the research output of this project? >> Click here.
"We need to develop a more integral and broader way of monitoring and measuring impact. AMS Institute and the City are joining forces to map ambitions, indicators and projects. To measure progress and identify where the greatest potential for improvement lies."
Managing Director
Also involved in the development of this program:
Arnout Sabbe, Program Developer Circularity, AMS Institute
Fabio Tejedor, PhD researcher Monitoring Broader Welfare, WUR & AMS Institute
Karel van den Berghe, Associate Professor Spatial Planning and Urban Development, TU Delft
Felipe Bucci Ancapi, PhD researcher Circular Economy, TU Delft
Lukas Beuster, Research Fellow, AMS Institute
| | |
| --- | --- |
| Duration: | January 2022 - December 2023 |
Principal Investigators
Project members
Partners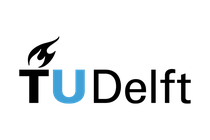 Delft University of Technology (TU Delft)

Wageningen University & Research