The AMS Startup booster is an idea validation program hosted by AMS Institute, aiming to help aspiring entrepreneurs turn their gut feeling into a business. The entrepreneurs are expected to pursue an impact-driven startup in the field of urban-tech.
Lasting over 3-months, AMS Startup booster will start in mid September and run until December. The program will be hybrid, mainly digital and where possible live at the AMS Institute (Marine Terrein, Amsterdam).
Program
The program consists of 6 sessions accompanied by peer-to-peer discussions and coaching sessions. All sessions will take place on Monday afternoons. The program is most effective when all teams are fully committed (at least 16 hours per week per person). During the program, the following topics are addressed:
Team fit
Market segmentation
Business model Canvas and Value Proposition
Customer Discovery
MVP design
Pitching sessions
We will close off with a DEMO DAY where the teams get to showcase their business and MVP.
For whom?
We are looking for ambitious entrepreneurs who have an awesome business idea that could impact city live and solve metropolitan challenges. Please note we are looking for teams not a single founder.
Registration
Apply for the AMS Startup Booster 2021 via this form. Applications should be submitted no later than September 12.
"The AMS Startup Booster was an amazing boost for Meli. In fact, not only did it open-up our perspective on how to create a great product that customers need and how to build a strong team, it it also helped us develop our network which layed-out the next steps to our growth."
Lila Sour, founder of Meli (participated in the AMS Startup Booster last year)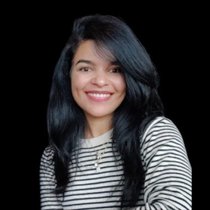 Get inspired by these 'boosted' alumni
With 7 teams 'boosted' during the AMS Startup Booster 2020, we look back at a successful first run. During the program, the entrepreneurs among others validated their assumptions and connected with potential partners and initiatives that helped them grow their business idea further. Let's introduce you to two of our Booster alumni: swugo and Mublio. Get inspired by how they accelerated their business idea into a successful start-up:
Swugo: A circular subscription service to upgrade your regular bike into an e-bike
How to reduce pollution in cities and make electric mobility more affordable? With swugo's swappable smart batteries, everyone can instantly turn their bike into an electrified one. In the AMS Startup Booster, this 'electrifying' idea turned into reality.
"The AMS Startup Booster team made exceptional efforts to connect us with their network, gain business insights and find opportunities to help our ideas grow. Pointing us towards the EIT Urban Mobility Accelerator is a perfect example of that!"
Jodi Kooijman | AMS Startup Booster Alumni | Co-founder swugo
Mublio: An innovative solution to digitally design and produce furniture
Many city residents live in narrow houses or have to deal with 'awkward' spaces in their homes. What if you want to make the most of your square meters with custom-made built-in furniture? Normally this kind of custom-made carpentry takes a lot of time and is therefore unaffordable for many people. Mublio developed an innovative solution to retrofit existing houses and help make spacious housing more affordable.
"There are not a lot of examples of companies offering custom products online, and we needed to create a custom yet familiar experience. Participating in the Booster program, our goal was to develop the digital part of our business; online marketing and the customer journey."
David Demper | AMS Startup Booster Alumni | Co-founder Mublio