The AMS Startup booster is an idea validation program hosted by AMS Institute, aiming to help aspiring entrepreneurs turn their gut feeling into a business. The entrepreneurs are expected to pursue an impact-driven startup in the field of urban-tech.
Lasting over 3-months, AMS Startup booster will start in mid September and run until December. The program will be hybrid, mainly digital and where possible live at the AMS Institute (Marine Terrein, Amsterdam).
Click here to register for the AMS Startup Booster 2021
Program
The program consists of 6 sessions accompanied by peer-to-peer discussions and coaching sessions. All sessions will take place on Monday afternoons. The program is most efective when all teams are fully committed (at least 16 hours per week per person). During the program, the following topics are addressed:
Team fit
Market segmentation
Business model Canvas and Value Proposition
Customer Discovery
MVP design
Pitching sessions
We will close off with a DEMO DAY where the teams get to showcase their business and MVP.
"The AMS Institute Startup Booster was an amazing boost for Meli. In fact, not only did it open-up our perspective on how to create a great product that customers need and how to build a strong team, it it also helped us develop our network which layed-out the next steps to our growth."
Lila Sour, founder of Meli (participated in the AMS Startup Booster last year)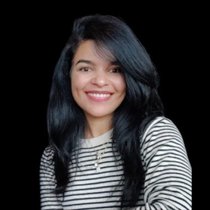 For whom?
We are looking for ambitious entrepreneurs who have an awesome business idea that could impact city live and solve metropolitan challenges. Please note we are looking for teams not a single founder.
Registration
Apply for the AMS Startup Booster 2021 via this form. Applications should be submitted no later than August 23.
Want to know more or looking to collaborate?