The annual Global Urban Living Lab Summit brought together120 high-level living lab scholars, experienced practitioners, active city officials and ambitious companies. The goal is to strengthen the emerging urban living lab community of experts, to promote and curate insights and knowledge about the urban living lab methodologies, to be shared globally.
Living Labs are everywhere
The astonishing pace at which the world is currently developing creates the need for (sustainable) innovation to solve urban challenges. Living labs are pursued in many innovation projects, scientific programs, and municipal organizations. They are everywhere. The common challenge we have is making and understanding impact with urban experimentation.
Focus on Impact
This year we worked together on learning and co-creating on how to measure and make impact with urban living labs. For this conference, impact is defined as: making lasting change in society through the development, operation, experimentation, and learning in the Living Labs. And lasting change always depends on actions taken by actors. The conference will discuss challenges, showcase experiences with impact and create joint learnings. A joint post-Summit Position Paper 'Urban Living Labs - Perspectives on Impact' will be produced by combining the outcomes of the sessions.
Please find the wrap-up of the event and summaries of the different workshops here>>
"Mayor wicked challenges ahead - collaborations and co-creation are key to funnel knowledge and creativeness to make a change. New tools, methodologies, partnerships are required. The AMS Summit brings together practitioners and change-makers to empower, engage, enable and start communities of practice."
Michael Bossert (Scientific Research Manager of Concordia University)- participant ULL Summit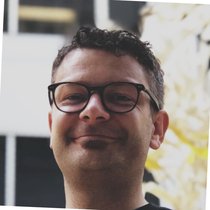 Urban Living Lab Summit 2021
14:00 | Opening session
Welcome – Leendert Verhoef (Program Lead Living Labs, AMS Institute)
Why impact is needed – Eveline van Leeuwen (Scientific director AMS institute)
What is impact? Best practice Hamburg / European City Science Initiative – Thomas Jacob (Head International Projects, City of Hamburg)
How to measure impact? Best practice of measuring impact ATELIER –Aranka Dijkstra (ATELIER Project Lead, AMS Institute
15:05 | Multiple workshops / deep dives in breakout rooms. Hosted by participants.
Parallel session - Round one (15:05)
Real World Impact with Realtime Insights - Tom van Arman (Tapp)
The Responsible Sensing Toolkit: An inclusive framework for ethical public sensing projects – Paul Manwaring (CITIXL)
Identifying value constellations and actors networks – Elena Malakhatka (KTH)
Leveraging distributed collective intelligence in the new (digital)/hybrid) commons – Hank Kune (Educore)
Pressure cooker Labs: Festivals as a Living Lab – Marije Boonstra (NHL Stenden) & Aranka Dijkstra (AMS Institute)
Scientific grounding of impact measurements – Michel Handgraaf (AMS Institute)
Legal and Governance Systems for Living Lab Operation – Astrid Voorwinden (RUG) and Alina Wernick (University of Helsinki)
Describing and understanding Living Lab ecosystems for impact –Nina Bohm (AMS Institute) & Fenne Reinders Folmer (TU Delft)
Parallel session - Round two (16:15)
Impact indicators to be used for alternative production value evaluation (sustainability administration, alternative GDP) – Menno Houtstra (Kaskantine)
Impact and lessons from a global Community of Practice on Monitoring Living Labs – Annika Herth (TU Delft), Aranka Dijkstra (AMS Institute) and Nina Vogel (SLU Urban Futures)
(Co-)branding strategies for Living Labs – Maud Kaan (AMS Institute) and Milena Ivkovic (BLOK74)
Intra and Entrepreneurship: Accelerating factors for our transition into sustainable societies – Miguel Arato (The Future Leaders Lab)
Vancouver's CityStudio lab framework for meaningful policy, organizational and quality of life impacts – Duane Elverum (CityStudio Vancouver)
Theories of Change for making impact in Urban innovation – Mark van Wees (AUAS) and Felia Boerwinkel (AUAS)
Realising Common Impact in Living Labs - Thieu Besselink (Townmaking Institute)
An empathic co-design canvas session – Wina Smeenk (InHolland)
17:20 - 18:00 | Closing session
Highlights workshops and Reflection – Prof. Ellen van Bueren (AMS Institute/TU Delft)
Closing summary – Leendert Verhoef (AMS Institute)
Please find the wrap-up of the event & summaries of the workshops here>>
Want to know more or looking to collaborate?
The Program Committee
Eveline van Leeuwen, Scientific director AMS institute
Ellen van Bueren, Principal investigator AMS Institute/TU Delft
Caroline Nevejan, Chief Science Officer, Amsterdam
Leendert Verhoef, Program Lead Living Labs AMS Institute
Nout Keijzer, coordinator Urban Living Labs Summit 2021