Last October, six startups joined the AMS Startup Booster program: AMS Institutes early-stage incubator for business idea development. In just four months, the program will help aspiring entrepreneurs develop their business ideas and prepare them in becoming successful urban-tech startups. Time to introduce the first three of the six teams: Lettus Design, AI Institute and Energon.
""The connections the startups have made within AMS Institute and the Amsterdam region have already been valuable and we are very grateful for all the conversations we have been able to have with experts and mentors.""
Sarah Hoogenboom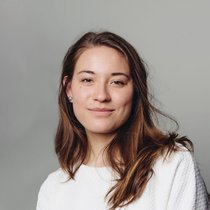 Lettus Design
Originally, Lettus Design is the winning team of the 2022 Global Urban Greenhouse Challenge at Wageningen University and Research. The focus of this challenge was social impact for urban agriculture. However, it didn't stop here for Sarah Hoogenboom, Adrianna Waleszczak-Owczarek, and Eren Gozde Anil. The three students continued with the idea they conceptualized from the design competition, trying to see if something they ideated could become reality.

Lettus Design utilizes co-creation processes for stakeholder engagement to ease the initiation and realization of urban agriculture projects. Co-creation challenges are addressed through a fun and familiar activity – such as playing a board game – in which the outcome is a data-driven visualized site plan. The decision-making tool streamlines stakeholder voices into a unified project. But it doesn't stop there. The tool also shows the possibilities of urban food systems. Through this process, projects will reach long-term economic, environmental, and social sustainability while reducing land-use negotiation time.
""We really see that urban farming is not just the farm itself but the civil engagement that occurs around it and that it is important to tie it into the existing built environment for farm longevity""
Adrianna Waleszczak-Owczarek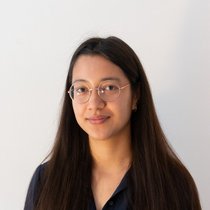 AI Institute
Cities are confronted with unprecedented challenges, such as mobility, public (health) emergencies, and digitization. AI Institute's platform helps cities tackle these challenges by integrating Artificial Intelligence (AI) insights directly into existing workflows, making cities more efficient, boosting service levels for citizens, and reducing the workload for public sector workers.
AI Institutes' solutions are highly customizable and tailored to meet the specific needs of every individual city. From thorough research to gain a comprehensive understanding of the city's unique challenges to rigorous model testing and validation, AI Institute crafts solutions that are tailored to the city's specific requirements.
Founders Camelia and Stephan Minica speak passionately about developing big-data and AI-driven solutions that can make cities more efficient, improve quality of life and increase overall economic prosperity. In their years of working in both academia and industry, they observed a noticeable disconnect between current business practices and state-of-the-art research: cutting-edge AI and big data analytics gets adopted and implemented with a considerable delay, even though the business benefits are obvious. This inspired them to start AI Institute, a startup designed to bridge the gap between business practices and state-of-the-art AI implementation.
""With a unique combination of deep expertise in big data analytics and exceptional AI capabilities, we are committed to working directly with cities to create custom AI solutions that can help them to improve the quality of care for their communities.""
Camelia Minica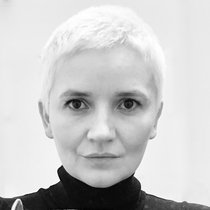 Energon System
The rapid adoption of electric cars is not only changing our driving habits but is also changing our electricity usage. This can cause several challenges, including for site owners who need to provide charging services for their guests, employees, or customers. In addition, requesting a physical grid connection upgrade can take up to 4 years and hundreds of thousands of euros worth of investments.
Energon System tackles this problem by making a smart local energy device that allocates the right portion of electricity to car charging points. By taking the energy consumption of sites and buildings into consideration, site owners are sure that they will have enough power to heat, light and operate their facilities, while safely proposing charging services to their guests. Doing so, Energon System is providing smart energy management solutions to site owners that are converting to electric mobility.
Founders Eric Besnard and Siegfried Quillet have been working in the e-mobility industry for several years. They deeply believe that electric mobility should be made simple, cheap, and open to anyone. With Energon System, Eric and Siegfried are promoting the fact that consumers should not be locked in within one environment or one brand.
"" The Booster Program really pushed us to go out of the building, read literature about customer interviews and embrace the Lean Startup way. We hope that in April we will have our first customer with a scalable product developed.""
Eric Besnard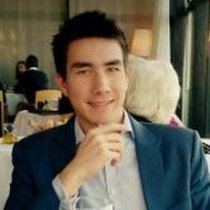 Sign up for the AMS Startup Booster program 2023
Do these startups inspire you to boost your idea for a sustainable or tech business that impacts city life and solves urban challenges? We're looking for ambitious entrepreneurs to join our 2023 edition of the program!
With this program, we help you to turn your innovative ideas into reality and bring your startup to the next level. During a period of 4 months, you receive guidance from a diverse group of experts, we help you eliminate uncertainties, do a thorough customer discovery, and form a strong team. Ultimately, our aim is for you to venture out with a solid pitch and minimal viable product.
You will soon be able to register for the 2023 round, keep an eye on our website and socials to stay up to date or reach out to Ioannis and Kristina.

Want to know more or looking to collaborate?