Our Startup Booster program helps aspiring entrepreneurs who want to pursue an impact-driven startup in the field of urban-tech by turning their gut feeling into a business. With 7 teams 'boosted' during the second run of this program, it's time to look back. How are the entrepreneurs doing now? Let's hear it from Place AI.
Worldwide, park design and management in large metropolitan areas are based on a limited understanding of actual park use patterns and user needs. Because of the lack of data and efficient analytical approaches, there is a huge mismatch between park design and actual user needs. Place AI aims to bridge this gap, by providing a one-of-a-kind dashboard that illustrates a wide range of park metrics to help cities understand how park visitors perceive, use and complain about parks.
"We aspire to change the face of public space management, by raising an understanding of how park users behave and feel before decisions are made about park design, management and budget."
Tianyu Su | Doctoral Researcher in Urban Technology, Harvard University | AMS Startup Booster Alumni | Founder of Place AI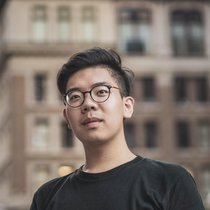 Using social media data and AI
As urban dwellers, we have all experienced moments where we were unhappy with public spaces, but didn't know how to get our voices heard. In the meantime, urban planners and designers are missing accurate data of park visitor's behavior and opinions. Both of these experiences are the drivers of Place AI.
Place AI consists of two key components; a space utilization module and a performance monitoring and alert module. The 'space utilization module' combines natural language processing (NLP), computer vision (CV), and spatial data mining technologies, to develop an in-depth understanding of park user behavior patterns and to calculate essential metrics such as spatial preferences, behavior types and hotspots. The space utilization module automatically generates park usage reports, providing useful insights for Park Departments.
The 'performance monitoring and alert module' taps into active feedback data, such as user reviews and complaints on social media, to monitor the satisfaction of park use in real-time and summarize the main areas of dissatisfaction and the reasons behind them. This helps park management to apply public investments more smartly, thereby improving the quality of space and citizens experience.
Place AI consists of an experienced multidisciplinary team with planning, informatics, and urban technology backgrounds. By conducting multiple user interviews with various stakeholders and potential customers, they have created a strong foundation that gives guidance towards a more precise direction and a more confident product development.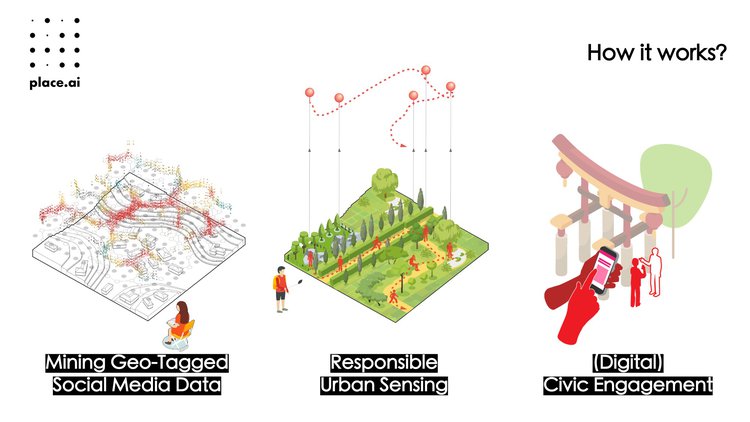 "For Park Departments in large cities that want to better serve their citizens, Place AI provides the one-of-a-kind dashboard that illustrates a wide range of park metrics that helps cities know how park visitors are perceiving, using, and complaining about parks, in order to facilitate park design and management."
Xiuzheng Li | AMS Startup Booster Alumni | Founder of Place AI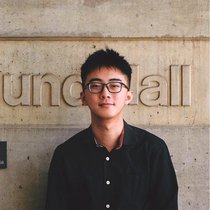 How Place AI got 'boosted'
This team made progress in three aspects: they got to know the Dutch market a lot better because of intensive interviews they've done with city officials, researchers and planners. This would not be possible without the help from the Booster team. Because of the Booster sessions and the interviews, they figured out the needs of the customer and managed to pivot their ideas to the right direction. Lastly, the financial and business model sessions were specifically interesting and helpful as this is a capability they had to improve in the most. A great idea will get you a long way, but the business aspect of it is just as important!
"We have progressed greatly thanks to the help of the Booster team, the mentors, the partners, our fellow entrepreneurs, and all the people who offered help thought the journey."
Weiyi Cao | AMS Startup Booster Alumni | Founder of Place AI
What's next for Place AI?
Now that Place AI has just 'graduated' from the Booster program, they will continue the development of their product in an urban experiment at the Marineterrein Amsterdam Living Lab (MALL) to test its feasibility and usability. Therefore, during the coming months the focus will lie on the preparation and implementation of the experiment. After this, the results will be analyzed and the product will be improved. In the meantime, Place AI will continue to leverage the resources offered by AMS Institute and its network, including business coaches and experts. Thereby exploring if the business model will work and whether their solution is applicable to other fields of urban management.
"The critical lesson I learned is to offer help and support whenever I can. I received so much help during my Booster journey. I got introduced to new people by the Booster team and my fellow entrepreneurs, connected with new interviewees by the people I talked with, and supported by my cofounders and team. The best and most important thing I learned working on a startup is not competing but collaborating.""
Maoran Sun | AMS Startup Booster Alumni | Founder of Place AI
Sign up for the AMS Startup Booster program 2022
Did Place AI inspire you to boost your idea for a sustainable or tech business that impacts city life and solves urban challenges? We're looking for ambitious entrepreneurs to join our 2022 edition of the program!
With this program, we help you to turn your innovative ideas into reality and bring your startup to the next level. During a period of 4 months, you receive guidance from a diverse group of experts, we help you eliminate uncertainties, do a thorough customer discovery, and form a strong team. Ultimately, our aim is for you to venture out with a solid pitch and minimal viable product.
Want to know more or looking to collaborate?