Our Startup Booster program helps aspiring entrepreneurs who want to pursue an impact-driven startup in the field of urban-tech by turning their gut feeling into a business. With 7 teams 'boosted' during our launch, we look back at a successful first run. How are the entrepreneurs doing now? Introducing you: City Analytics.
"The AMS startup booster provided a diverse range of experts from different fields such as finance, legal, customer discovery, team composition, etc. Our goal was to conclude the AMS Startup Booster with a roadmap for bringing the product to market and establishing a Dutch business."
Dorine Duives | Assistant Professor Civil Engineering and Geosciences | TU Delft | CTO & Co-founder City Analytics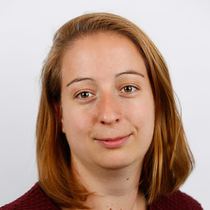 "During the program, our solution has developed in line with the main needs of our customers. We interviewed numerous event managers to determine their specific needs and challenges when hosting large events. This has directed us to develop specific functionality that is key to their success."
Matt Bearden | MSc MADE Alumni | CEO & Co-founder City Analytics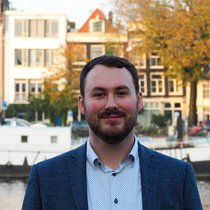 Crowd management to improve the liveability of densely populated urban areas
Our public (pedestrian) spaces are under pressure. Ensuring the safety, liveability and sustainability of these spaces are a task for crowd managers and city officials. A duty that is becoming increasingly difficult, especially in densely populated urban environments with many constraints like capacity on the road and public transport networks.
To illustrate, when large events or festivals take place in the city but also in current times of COVID19, crowd management professionals are required to prepare safety plans and coordinate with the many stakeholders involved for that specific location (i.e. municipality, police, emergency services, private security, road network managers, other transport operators). Part of this planning includes developing crowd management scenarios and coordinating with the stakeholders what would happen if different events occur.
However, real-time data regarding accurate crowdedness of public spaces is rarely available. This results in difficulties in ensuring the safe management of these spaces. So, what is the solution? This is where the science-based startup City Analytics comes in!
"The City Analytics platform bundles information from a multitude of different data sources. This helps crowd management professionals to take on the spot decisions pertaining the best way to proceed."
Dorine Duives | Assistant Professor Civil Engineering and Geosciences | TU Delft | CTO & Co-founder City Analytics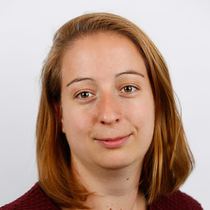 City Analytics makes a real-time visualization of public spaces
At the beginning of 2020, there wasn't a Crowd Management Decision-Support System (CM-DSS) ready for large-scale deployment. This is when TU Delft researchers Dorine Duives, Vincent Gong and MSc MADE Alumni Matt Bearden, decided to turn CM-DSS technology that was initially developed in one of our research projects, CityFlows, into a business; and City Analytics was born.
City Analytics turned the science-driven technology into an innovative crowd monitoring system that enhances pedestrian and crowd data streams from numerous sensor types. The information is bundled in an innovative online 'Software as a Service' dashboard. The dashboard empowers users to visualize real-time state of high priority public spaces (i.e. public spaces, train stations, event grounds, shopping malls, schools) and provides real-time information about the pedestrian flows in these spaces.
The novelty is that with City Analytics crowd management professionals can now identify issues quickly, support their decision-making process based on real-time data. To illustrate, insights include crowd densities, flows, and risk assessments for making data-driven decisions for the safety, resiliency, and experiences of the public.

This way, City Analytics facilitates the collaboration between the stakeholders to improve communication, response time, determine the specific interventions that need to occur as a potential situation occurs (like over crowding), and facilitate the deployment of more efficient crowd management measures. Furthermore, insights are gained regarding trends in key areas so that planners can adapt these public spaces to the needs of the future.
"City Analytics does more than just showing a number, it filters, enhances and analyzes crowd movement data on the fly. With City Analytics we can boost the quality of pedestrian spaces across Europe and internationally. This is more urgent than ever, especially as cities are looking for tools that can help them keep the COVID19 emergency under control and build resilient public spaces in the future."
Matt Bearden | MSc MADE Alumni | CEO & Co-founder City Analytics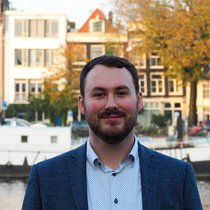 How City Analytics got 'boosted'
First of all, the AMS Startup Booster was key for the formation of the City Analytics' team. What surprised the founders most about the program? The team indicates that finding the right problem-solution fit is difficult. Building a successful startup means juggling many things at once and trying to get it to align with the market needs. Through the expert sessions, City Analytics was able to formulate the key elements for creating a business plan and development strategy.
Overall, the AMS Startup Booster provided a strong overview of the many important aspects of developing a company, including, teaming, customer engagement, pitching and product development. All these aspects are critical in determining the business case for an idea, and in City Analytics' case, taking an idea and research and bringing it to the market. For example, the City Analytics team defined two types of clients for their innovative solution: one-off events (think off large multi-day music festivals) or reoccurring venues (e.g. in a football stadium).
"The AMS Startup Booster did a good job of looking at potential pitfalls and ways to navigate around these. One of the biggest take aways from the Startup Booster program was to talk to as many potential customers as possible and listen to how they currently solve the problem that you are trying to solve to determine if you add value to their process and make their lives easier."
Matt Bearden | MSc MADE Alumni | CEO & Co-founder City Analytics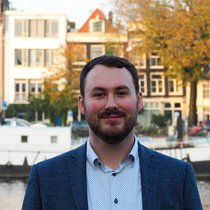 "The multiple teams really provide great input, energy, feedback, and overall are the most important aspect of a booster. Pitching regularly to these groups and hearing their pitches help you refine your delivery and become more comfortable with the material and presenting."
Dorine Duives | Assistant Professor Civil Engineering and Geosciences | TU Delft | CTO & Co-founder City Analytics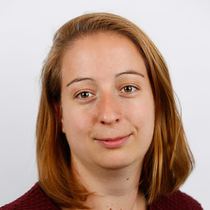 Currently, City Analytics is validating their technology and working on launching with several pilot projects. Through these pilots, the team aims to gather deeper insights into the specific pain points for their target market and refine their technology to best suit their needs and solve their problems. Over the coming months the entrepreneurs are planning to have their product live at several events so that they can scale across the Dutch market in 2022.
So, whether a festival takes place or it's just another beautiful Sunday in Amsterdam, City Analytics aims to provide crowd management professionals with all the information necessary to keep crowd densities at bay for people to enjoy the public spaces the city has to offer.
Do you know of any events in Dutch cities where City Analytics can test the platform and collaborate with event organizers and security personnel to ensure a smoothly ran event? Please visit www.cityanalytics.nl >>
"The AMS Startup Booster has further enhanced my insights and exposure in developing a startup. The numerous networking opportunities provided by AMS Institute enabled the assembly of our founding team as well as an initial understanding of the market and market players."
Matt Bearden | MSc MADE Alumni | CEO & Co-founder City Analytics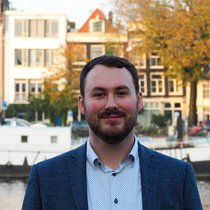 The AMS Startup Booster helps you test and pilot your business idea
For over 4 months the AMS Startup Booster offered City Analytics access to the testing area of Marineterrein Amsterdam Living Lab, a Makerspace at AMS Institute, workshops and training, and connections with a large ecosystem of academics, city officials, private and public organizations.
With this program, we help you to turn your innovative ideas into reality and bring your startup to the next level. During a period of 4 months, you receive guidance from a diverse group of experts, we help you eliminate uncertainties, do a thorough customer discovery, and form a strong team. Ultimately, our aim is for you to venture out with a solid pitch and minimal viable product.