Perceptual barriers and myths related to mass timber
Building with timber has many advantages – such as the possibility for prefabrication, healthy indoor climate, lower CO2 and nitrogen emissions, circularity, and renewability. Still, the large-scale adoption and acceptance of timber as a construction material is slow.
In this booklet, AMS Institute's experts investigate common persistent misconceptions that hamper the mass adoption of mass timber in construction in the Netherlands. The current six-month project, funded by Built by Nature, extends the scope of the research to a wider European market.
International steering committee to create a consistent narrative
Built by Nature is a network and grant-making organisation with a mission to accelerate the timber building transformation in Europe. An international steering committee of academics, industry experts and policymakers, recommended in part by the Built by Nature network, will oversee the output and help create a common and consistent mass timber building narrative. Research Fellows and Principal Investigators from AMS Institute will do further research into mass timber construction to successfully accelerate this project.
"This project is important as it extends vital research to a broader market -- harnessing the academic and industry expertise of AMS Institute and its partners to confront legacy perceptions and outmoded thinking around mass timber construction specifically, and regenerative models in general. By articulating what these barriers are, especially in a pan-European context, we can begin the critical process of designing and deploying relevant and timely awareness and information campaigns to shift mindsets and accelerate the use of timber and biobased solutions. This work, therefore, is an important step toward decarbonisation of our built environment, and an excellent alignment with the objectives of the Built by Nature Accelerator Fund."
Amanda Sturgeon, Chief Executive Officer at Built by Nature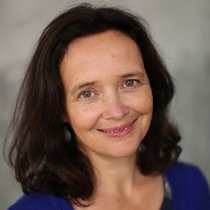 Why is a transition to timber construction required?
Despite their harmful effects on our climate and environment, abiotic building materials such as concrete, steel and brick are the most widely used materials in the built environment. Climate change, material scarcity and the current housing shortage urgently require the use of alternative building materials that limit the environmental damage caused by the building sector. To illustrate, the construction industry is responsible for 38% of manmade CO2 emissions with about a third directly related to the mining and production of abiotic building materials.
"To create places that are truly fit for the future, we need to think and act fundamentally differently across the construction industry. It's great to see that Built by Nature shares the same vision as AMS Institute. With this grant, AMS Institute can strengthen the Built by Nature network by researching misconceptions within wood construction and thereby accelerate the transition to wood construction."
Managing Director
Want to know more or looking to collaborate?