Since the Industrial Revolution, timber was largely replaced by abiotic building materials with a devastating impact on our environment. The notable climate change, material scarcity and current housing shortage acutely calls for alternative materials that curb the environmental damage of the construction industry.
Bio-based materials, and in particular the latest generation of mass timber products can be part of the solution to make our city climate-neutral and truly circular.
Therefore, the Metropolitan Region of Amsterdam (MRA) initiated a number of Green Deals in 2020. One of these is the ambition to carry out at least 20% of MRA housing production in timber (annually starting in 2025).
"Mass timber systems could be the go-to solution for meeting the growing demand for housing in the limited space we have in the Amsterdam Metropolitan Area, the Netherlands and beyond."
Program Developer Circularity in Urban Regions
The negative impact of abiotic building materials
History shows we have been building in timber and in other renewable, bio-based materials such as flax, reed, straw and hemp. The load bearing structures of medieval houses in European city centers alone show the historical importance of timber. However, since the industrial revolution, we have largely replaced timber with stony materials and minerals (i.e. concrete, brick), metals (i.e. steel, aluminum) and later plastics, due to the better and more uniform technical performance and high degree of industrialization at the time.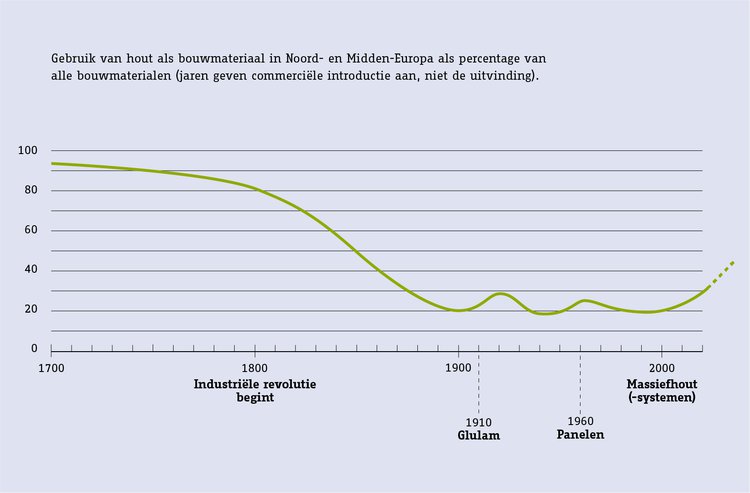 Notwithstanding their harmful effects on the climate and the environment, abiotic building materials such as concrete, steel and brick are the most commonly used building materials for city construction in the last century.
To illustrate, construction is, among others, responsible for 44% of global resource use, while the limited availability of economically recoverable ores (for metals) and oil (for plastics) will create a resource problem – by the end of this century, raw materials for plastics and metals are expected to run out, further showcasing the need for truly circular construction practices.
Furthermore, the construction industry is responsible for 38% of manmade CO2 emissions with about a third directly related to the mining and production of abiotic building materials.
"While using abiotic materials in construction has literally taken us to great heights, these materials have a major impact on the environment. The latest generation mass timber products can substitute these materials one on one, while not compromising the environment. What's more they actually serve as huge carbon sinks."
Pablo van der Lugt | Research Fellow at AMS Institute | Ambassador bio-based building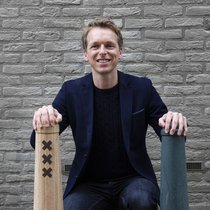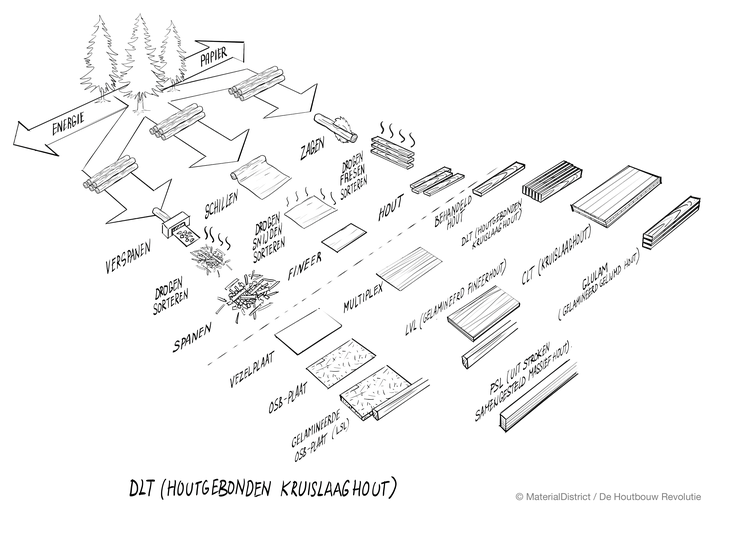 The required transition to mass timber construction
Currently, a revolution is awakening in the construction world. With ever improving energy-efficiency performance of buildings reducing energy-related operational emissions during the use phase (BENG), it has become all the more relevant to reduce the carbon footprint of the materials that we apply to construct our new buildings and make sure they are renewable or at least fully reusable and as such circular.
Large elements made from mass timber products such as cross laminated timber (CLT), laminated veneer lumber (LVL) and glue laminated timber (i.e. glulam) are uniquely placed in this challenge. Emulating the structural qualities of traditional abiotic building materials, mass timber simultaneously contributes to climate change mitigation. Timber construction leads to carbon storage in forests as well as in the built environment, and avoids the carbon emissions associated with traditional construction methods.
In the meantime, the source of the material, sustainably grown European softwood, grows back – several times in case of circular design and cascading of timber – with ample possibility to increase the production capacity based on existing European forests. This is what circularity is about.
Therefore, it comes as no surprise that the interest in the application of mass timber is increasing, including in the MRA visible through the Green Deal focused on timber in the built environment. AMS Institute acts as knowledge and network partner within this Green Deal, and is involved in several other timber building related initiatives (e.g. EU Build in Wood program, and Built by Nature initiative) to drive innovation and research – and ultimately increased adoption – on this important topic.
"Building more in timber contributes to objectives related to circularity, climate, health and wellbeing. With the Green Deal, the Amsterdam Metropolitan Area's goal is to have one in five homes in the region to be timber built by 2025, which should lead to an annual CO2 reduction of 186 ktons."
Program Developer Circularity in Urban Regions
Building in timber: facts and fiction
Despite the many advantages of mass construction (prefabrication, light and fast construction, healthy indoor climate, lower CO2 and nitrogen emissions, circularity, renewability, etc.), the large-scale adoption and acceptance of timber as a construction material is slow. There are several reasons for this, including several persistent misconceptions that hamper the mass adoption of mass timber in construction.
These are the most wide-spread timber misconceptions:
Timber construction is bad for the environment;
There is not enough forest available;
Timber construction is inferior (compared to abiotic materials), and;
Timber construction is too expensive.
Together with our experts, in an upcoming series on 'Timber construction: facts and fiction', we dive into those common misconceptions, using examples, data and research results. Furthermore, in the upcoming months/years our ambition is to continue to support the implementation of the Green Deal as knowledge partner. This, amongst other things, through an integrated program supporting bio-based construction in Amsterdam, the MRA, the Netherlands and beyond.
We develop this program following the same triple helix approach as the Green Deal in collaboration with our founding universities TU Delft and WUR as well as industry, government and education institutes and encompasses, among others, several living labs in the region to bring research into practice, as well as educate future talent on bio-based construction techniques.
Want to know more about our activities on this topic?
Please note: although the focus of this project page is on residential construction in wood and particularly based on mass timber systems (the term "timber construction" in the text therefore refers to this), the information is largely applicable to other sectors as well, such as non-residential construction and partly to other systems such as timber frame construction.
Principal Investigators
Project members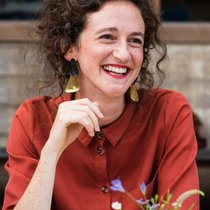 Joke Dufourmont
AMS Institute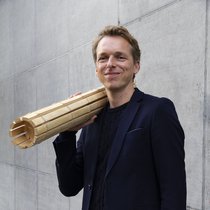 Pablo van der Lugt
AMS Institute, TU Delft
Partners
Metropool Regio Amsterdam