We need to accelerate the transition to a sustainable economy at many levels. This also includes the way we use raw materials. Consider the major environmental impact of our material and natural resource usage. It is important that we rapidly start using sustainable alternative materials in construction, manufacturing, and chemistry, instead of the usual concrete, steel, and fossil raw materials.
A bio-based economy
The Dutch Rijksoverheid (i.e. central government) defines a bio-based economy as "an economy that uses crops and residual streams from agriculture and food processing for non-food applications." In short, agriculture - not for food, but for the industry. Can the large-scale application of crops that we can grow around us contribute to the transition to a circular city?
"The idea of a circular and bio-based production model is certainly not new. Therefore, we investigated what the bio-based economy of the past looked like. And what can we learn from this for our future? History offers hope and inspiration for the future!"
Marit Steman | Master student in history | Vrije Universiteit Amsterdam (VU Amsterdam)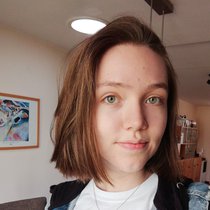 "Think flax, hemp, rapeseed and other plants. These can be processed into, among others, textiles, building materials, paint, oil. They are renewable, store CO2, improve the soil, prevent greenhouse gas emissions, benefits abound."
Program Developer Circularity in Urban Regions
These 'biobased' crops do well on the North Holland sea clay soil. This is no coincidence. The Dutch polders were once drained precisely so that these types of crops could be grown, as our regional history teaches us. Not as food, but as a raw material for the growing cities in the seventeenth, eighteenth, and nineteenth centuries.
Seen in this light, the bio-based economy is not only an inviting prospect for the future but also part of our shared history. This is where we come from. Our cities are rooted in our countryside. They were first built with bio-based raw materials.
Lessons from the past: regional crops important for urban development
From roughly 1700 to 1915, a circular economy of industrial crops existed in the Amsterdam region. These are crops that were used for industrial processing into, for example, paper, wood products, soap, ink, paint, you name it. Flax, hemp, and rapeseed were particularly important.
These crops are now in the spotlight again, but in the recent past, they were already grown on a large scale around the city, processed locally, and used in the growing urban industry. By-products found their way back to the land they were grown on. Organic waste from the city, wood and peat ash from the stoves and furnaces of houses and factories, and poop and urine from the city dwellers, were also transported to the region as manure.
Farmers could make good use of this stratendreck, street manure, or bear to grow industrial crops, which without fertilizers quickly deplete the soil. Circular and biobased models are thus not new, and how they were historically arranged can offer perspective for the future.
A flourishing sector of industrial crops
The cultivation and application of industrial crops in and around Amsterdam formed a flourishing sector in the second half of the nineteenth century. A big part of (agricultural) land was used to grow flax, rapeseed, or hemp. The crops were often processed in the region itself and the products could be found in the city, for many different purposes.
"Flax was grown primarily for the textile industry, hemp for tarpaulins and ropes, and rapeseed was important for lighting the town. The by-products of the industrial processing of these crops were used again on the land, as animal feed or manure."
Marit Steman | Master student in history | Vrije Universiteit Amsterdam (VU Amsterdam)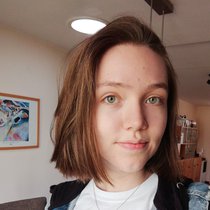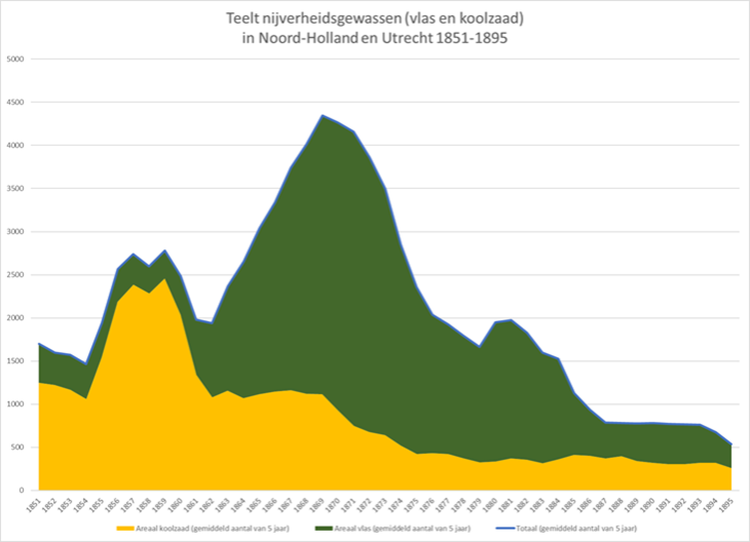 The yellow area shows the area used for rapeseed and the green area for flax. These are stacked on top of each other to show the total acreage for these industrial crops. Hemp cultivation was also important in the region but was less well recorded - probably because the cultivation was on a smaller scale and more dispersed.
Polders were drained for raw material production
The graph shows that the cultivation of industrial crops grew substantially until about 1870, after which it declined rapidly. The use of these regional biobased raw materials was an important part of the urban economy in the nineteenth century. The peaks in the 1850s coincide with the creation of new agricultural land.
Namely, the Haarlemmermeerpolder and the Anna Paulownapolder were drained and sown with industrial crops in the middle of the nineteenth century. Rapeseed was very suitable to be grown in these newly drained polders, as this crop tolerates well the high salt content in the soil.
So, what happened to the crops after harvest?
Hemp for shipping, packaging, shoes, and soap
Hemp was processed in the city into products for shipping. Because the fabric is waterproof, it was widely used for sailcloth. Nets and ropes were also made from it. This was a busy local trade. Amsterdam had a total of nine rope-making companies around 1800; a total of 28 rope-making companies were located in North Holland in 1874.
The fibers of hemp are coarser than flax, but also stronger. Hemp was therefore also used as packaging material and for the yarn used by shoemakers. The oil pressed from the hemp seeds also found application in the city. Until the mid-nineteenth century, pure green soap was made exclusively from hemp oil. After that, linseed oil was also used as the basis for soap.
Flax as a basis for the textile industry
As described above, fabrics were woven from flax. The most famous of these is linen, which was used for many different types of products in the daily household in the city. Table linen, bed linen, and towels were mainly made of linen (as the name also shows). Much of the linen was woven by hand. The linen industry was an industry that developed rapidly.
"In many cities, yarn made from flax was also used for embroidery. Banners and flags were made in five so-called passement factories in Amsterdam, as well as military clothing and furniture."
Marit Steman | Master student in history | Vrije Universiteit Amsterdam (VU Amsterdam)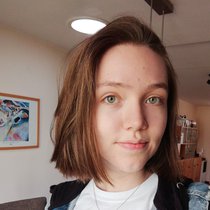 Circular textiles
Furthermore, fast fashion was still a long way off. Repair and reuse were the norms. Flax-based textiles were patched at home. In addition, there was a thriving market for second-hand clothing, owned by the old-school dressmakers and wearers (buyers of used household goods). Rags found their way to papermakers.
Linseed as a basis for paint
Linseed was seen as a by-product of flax cultivation. The Netherlands exported this mainly. The oil pressed from these seeds could be used for paint, among other things. Dyers and artists often mixed their own pigments with various qualities of linseed oil, but towards the end of the nineteenth-century tubes of paint were also produced with this oil.
Rapeseed for the enlightened city
Rapeseed was cultivated primarily for the oil that could be extracted from it, mainly to be used as lamp oil. In the first half of the nineteenth century, there were about 2700 oil lanterns in Amsterdam. Besides lamp oil, rapeseed was also used for soap and in the treatment of woolen fabrics and leather. Rapeseed oil that was of poorer quality was used as grease for wagons.
In the mid-nineteenth century, people slowly began to switch to gas lamps to light the streets. This began in the wealthy districts of the city with an experiment on the Kloveniersburgwal and the Prinsengracht. However, the petroleum lamp came into use around 1860 and the oil lamps could not compete with it. This introduction also partly explains the decline in rapeseed cultivation.
"To illustrate, hemp and flax make for great insulation materials for our homes. Or think about clothing made from hemp; one of the most sustainable textile products."
Program Developer Circularity in Urban Regions
Regional crops can boost circularity in cities
This all goes to show that the idea of a circular and bio-based production model is certainly not new. Many of the aforementioned industrious crops literally helped the city move forward. So, can the city again make more use of these crops, and what does this look like in practice? Are these crops easy to produce on a large scale, sustainably? And in line with this, do we have enough land in the Netherlands to produce these crops?
Our experts indicate that a number of these types of crops are suitable for wet cultivation, such as samphire. Such crops can be used to combat soil subsidence in peatland areas, increase biodiversity, and also produce sustainable materials.
In principle, there is enough space to grow these crops sustainably and on a large scale in the Netherlands. However, currently, a lot of land area is assigned to livestock farming. For example, cultivating flax and hemp could form a business case for farmers wishing to switch from intensive livestock farming to mixed farming and/or arable farming. Also in relation to the nitrogen crisis. In other words, one would convert pasture for cattle into arable land.
"Growing crops for bio-based building materials can indeed become a serious business. Farmers would have to let go of the idea that they primarily produce food. They could also grow fibrous crops such as hemp, flax or bulrush - these can be processed well into building materials."
Program Developer Circularity in Urban Regions
"Firstly, in The Netherlands we're dealing with challenges regarding housing and renovations. Insulating houses makes for a big part of that challenge. Second, think about this: insulation material is very voluminous - despite it being lightweight - and therefore involves a huge logistical effort. Hence, if we grow sustainable crops for insulation materials in The Netherlands, we could tackle multiple environmental advantages at once!"
Program Developer Circularity in Urban Regions
Research to design our future, circular city
Currently have two Research Fellows working on the topic of bio-based building. On the one hand focusing on product design and development (i.e. biocomposite, biobased 3D-print filament), and on the other hand, conducting an impact assessment of bio-based building (i.e. climate impact, as well as broader environmental and health gains).
Moreover, in the near future, a two-year trajectory starts in which we research opportunities for bio-based building materials in the Netherlands (inventory and feasibility study by Wageningen University & Research) and strategies for efficient logistics for their modular application (by Delft University of Technology).
References
This article is partly based on an essay written by Marit Steman (first author) and Ryanne Groot (second author), both History Master students at Vrije Universiteit Amsterdam (VU Amsterdam), who conducted research for AMS Institute's Circularity in Urban Regions program on regional cultivation and application of industrial crops in the 18th and 19th centuries. The full essay (in Dutch) is available for download here.
Bieleman, J. Boeren in Nederland. Geschiedenis van de landbouw 1850-1940. Amsterdam, 2008.
Bieleman, J. De wortels van de biobased economy. Nijverheidsgewassen in de Nederlandse Landbouw, 1850-1940. Wageningen: 2008.
Everwijn, J.C.A. Beschrijvingen van Handel en Nijverheid in Nederland. Deel I en II. Den Haag: 1912.
Zouthout, D.A. De plant in nijverheid en handel. Amsterdam: 1912-1913.