The MADE Urban Living Lab Course
The students participate in the Urban Living Lab course during the second year of the MSc MADE.
The course provides a co-creative setting in which students engage with stakeholders to jointly investigate a real metropolitan challenge and then develop and test their solutions. Students are connected to partners within the AMS Institute network and the surrounding field allowing them to gain Living Lab experience in a real-life setting.
The MADE Living Lab Exhibition
At the conclusion of the course students present their outputs and products in an interactive Living Lab exhibition and masterclass. The exhibition showcases their products and allows for various partners and stakeholders to come together and provide insight and feedback. The masterclass is a workshop arranged by the students to communicate the main findings of the Urban Living Lab process and teach their skills to a relevant target audience.
For the past two years, due to Corona measures, the exhibition took place online. The digital exhibitions for the past two years can be found here.
"Our students can be very proud of the challenges they tackled and the products they've delivered. It has been an amazing living lab journey to witness!"
Toine Andernach
Former Coordinator 2nd Year MADE at AMS Institute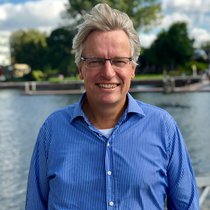 Take a look below at the previous MADE Living Lab results.
Connection with AMS Institute
Urban Living Labs are a core activity of the AMS Institute. In the Urban Living Labs, multiple stakeholders jointly test, develop and create metropolitan solutions. The goal within the Urban Living Labs is to make impact by developing new products on a small scale – be it an object, a service, a technology, an application, or a system – and to find solutions that can be implemented on a larger scale.
Click here to read more about the the Urban Living Labs.

Students are actively connected to the AMS Institute network of research projects, partners, and cases related to the Amsterdam metropolitan area. Previous partners include ARTIS, Accenture, DGTL, City of Amsterdam, De Regenboog Groep, and Marineterrein Amsterdam. Examples of running research projects are WASCOM and CINDERELA.
The Urban Living Lab course is always looking for new cases. Please find more information about submitting your case here.
Would you be interested to collaborate with the students?
Do you like to know more?