Last October, six startups joined the AMS Startup Booster program: AMS Institutes early-stage incubator for business idea development. In just four months, the program will help aspiring entrepreneurs develop their business ideas and prepare them to become successful urban-tech startups. After introducing the first three startups in December - time to introduce you to the second three teams: Syllogic, Cyrcle and Bicycle User Experience (BUX).
"AMS Institute is located at the heart of urban tech. We joined the Start-up Booster program to validate our business idea and get access to experts and opportunities that will help us kick off our venture."
Giannis Kotsakiachidis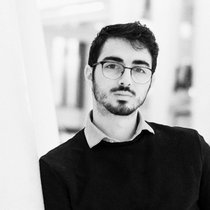 Syllogic
Efficient and timely road maintenance is necessary, as it can ensure the high quality of roads, providing road safety and passenger comfort. However, sufficient road maintenance comes with a hefty price tag, leading municipalities to exceed the budgets they secured for maintenance actions. To address this problem, Syllogic developed an Artificial Intelligence solution that can assist asset managers in their decision-making process in scheduling inspection and maintenance actions and save up to 30% in lifecycle posts. At the same time, by carefully selecting the best maintenance action sequence over time, Syllogic substantially reduces CO2 emissions from maintenance works.
But who are the founders of Syllogic? Meet Giannis Kotsakiachidis and Kostas Krachtopoulos, two tech enthusiasts who met during their studies in Greece and later reunited in Delft. They shared a vision of starting their own company and positively impacting people's lives. Together, they developed this start-up that has the potential to revolutionise road maintenance. With their passion for innovation, Giannis and Kostas are working to make the roads safer and more sustainable.
"We have seen the limitless potential of Artificial Intelligence technologies and how they can transform our lives for the better. We are here to leverage this new era of digital transformation and pave the way with our solution towards an efficient, future-proof and greener city."
Kostas Krachtopoulos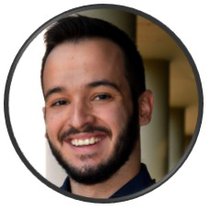 Cyrcle
As cities grow and the world becomes more urbanized, waste management becomes a pressing issue. By 2050, nearly 7 out of 10 people in the world will live in urban areas, making it essential to find new and innovative solutions for waste management. Cyrcle is taking on this challenge by closing the waste cycle and making our cities more sustainable.
Cyrcle was founded by Melania Aufiero and Ambrogio Zanzi, who met in Italy and brought their diverse backgrounds in marketing and agroecology together to tackle the problem of waste management. Their solution is based on a circular economy approach, where they use green urban waste to create a carbon-negative resource, which can be used as a soil improver for agriculture and urban greenery. Not only does this improve soil quality, but it also helps to remove carbon from the atmosphere.
"Currently, green wastes are used as compost, so they have a minor use. We give a new life to this kind of waste, that become a resource enhancing at the same time soil quality and climate change mitigation."
Melania Aufiero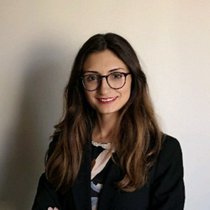 "We are really enjoying the vibes and the collaborations among start-ups, sharing experiences and tips. We hope to continue to collaborate in further programs within AMS Institute!"
Ambrogio Zanzi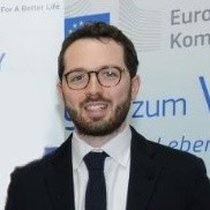 Bicycle User Experience - BUX
Cycling as a mode of transportation has gained popularity in recent years as a sustainable and environmentally friendly option. However, the design and implementation of cycling infrastructure has often neglected the needs and experiences of the end users, resulting in inadequate and unusable infrastructure that does not align with the intended vision.
BUX is committed to improving the design and implementation of cycling projects by focusing on the needs and experiences of end users. They offer services such as trainings, expert advice, and visits to the Netherlands to assist urban mobility professionals and organizations in creating user-friendly cycling infrastructure. Their blended training programs aim to empower professionals to make everyday cycling a reality in their cities by providing the necessary skills for planning user-friendly infrastructure and fostering community support and sustainability of cycling plans.
BUX was founded by Trey Hahn, and brings together a multicultural team including Ana Castán, Mahtab Baghaiepoor, Valeria Leyva Reyes, and Gautam Merwan. The team's diversity in perspectives and ideas leads to the formulation of more creative and effective solutions. Furthermore, their multicultural composition allows them to effectively work and communicate with individuals from diverse backgrounds, benefitting the organization's global operations. Despite challenges that come with working remotely, the team has been able to leverage their diversity to adapt and become resilient to change.
"Our daily lives are shaped by infrastructure; many people spend more time moving around the city than even in their own homes. However, there is little human in the way this infrastructure is designed. So our main motivation is to provide a tool for creating designs that consider the user's experience."
Trey Hahn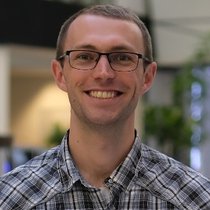 "Being a multicultural team had brought us many advantages. One of the biggest ones is the diversity of perspectives and ideas that the team members bring to the table. This diversity has led to the formulation of more creative and effective solutions, as well as an increased understanding and acceptance of different cultures."
Valeria Leyva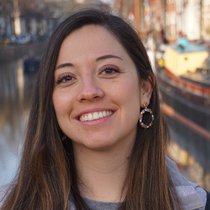 Sign up for the AMS Startup Booster program 2023
Do these startups inspire you to boost your idea for a sustainable or tech business that impacts city life and solves urban challenges? We're looking for ambitious entrepreneurs to join our 2023 edition of the program!
With this program, we help you to turn your innovative ideas into reality and bring your startup to the next level. During a period of 4 months, you receive guidance from a diverse group of experts, we help you eliminate uncertainties, do a thorough customer discovery, and form a strong team. Ultimately, our aim is for you to venture out with a solid pitch and minimal viable product.
You apply for the Startup Booster program 2023, starting in April, via this link. For any questions, please reach out to Ioannis or Kristina.
Want to know more or looking to collaborate?